1





Game of Thrones Regional Tournament Report - Part One: The Road to Wonderment
Posted by Bambi , 10 June 2015 · 1718 views
Somewhere in the English countryside there is a road. Not of the physical nature, but formed as a manifestation of fate.
Many brave souls seek the road. A right of passage passed down from father to son through the generations. The true test of becoming a man. Some of those souls fall from favour, to be swept off by the tides of an alternative destiny, ever flowing and changing. Whilst others rise like the kraken from the deepest, darkest pits of despair.
I, like all those before me, sought the road. As I'm sure do you. For the road is the Mecca to all borderline alcoholic Game of Thrones players. Commited to the annals of time by our predecessors; Thoros - the greatest and most inebriated of leaders. Robert - ever in party mode with an almighty paunch to show for his successes. And Tyrion - for even the smallest of men can cast a very large... flagon of ale aside in a drunken stupor.
This Mecca is in a mysterious place called Brigstock. A sleepy village in rural England and future home of the Paramours Invitational (watch this space for future updates on that). At the heart of the road there is a place. Yes made by brick, stone and mortar. But it is more than that. It has been anointed by the father and blessed by the maiden. Cared for and nourished by it's caretakers.
That place is The Olde Three Cocks. And is where I, my travelling companion and squire Rheece of house Paice and my trusty steed set off into the sunset seeking on a colourful Saturday afternoon.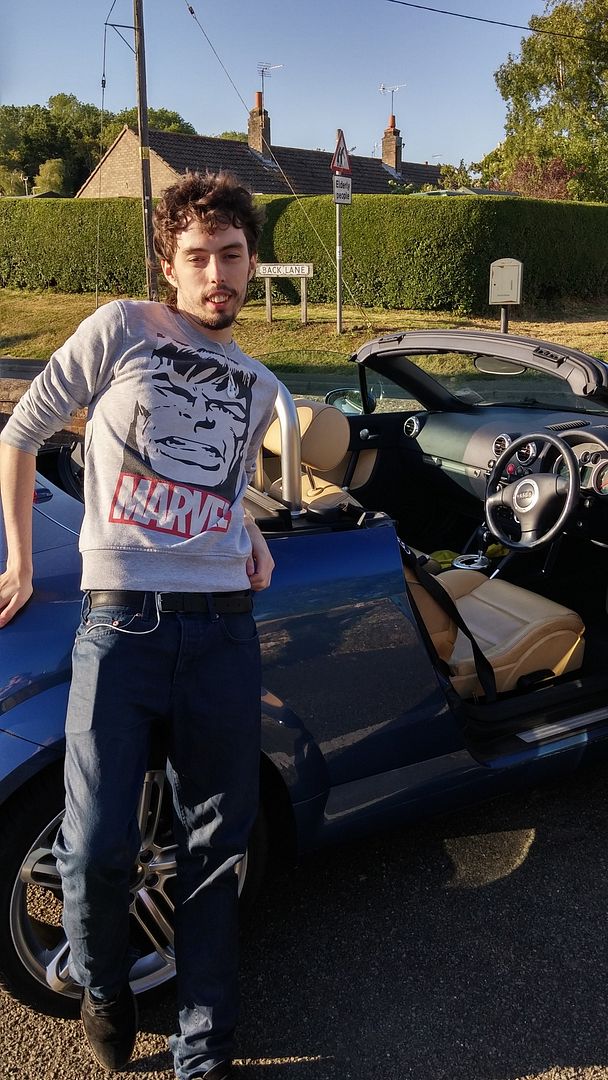 We arrived in high spirits around 19:00 and as we awaited the rest of our merry men, we decided to partake in some fine ales. Well i did. Rheece was on amaretto and coke... A game of pool was in order so we chalked up and tried to make out like we actually knew what we were doing. It was then we were joined by none other than Shireen Baratheon herself. Old Greyscale (this was funnier at the time because the latest episode hasn't aired). Although her greyscale was of a different kind. A beastliness of her own doing. Because hardcore drugs are bad mmm'kay. Rheece later committed to luring her into his bed. Alas the stars were not aligned.
And so it continued until our companions graced us with their presence. Craven, Dave Bamford, Peel and Waffle. Not this Waffle
Waffles The Terrible - Funny Cat Fails Epic Jump:
https://youtu.be/5d7aruKYkKs
The Paramour party was in full swing. And now we get to it. You see the Road is a drinking challenge. Devised by the Brigstock Thrones players, the stories of the Road have become local legend with every man, women and child flocking from all parts of the country to attempt the challenge. It goes a little something like this:
Pack your bags:
A glass of Baileys (If there's no Baileys then you can take hand luggage - a sherry before every road)
The Road to Glory:
Jaegerbomb
Half a crabbies
Strawpeedo'd Smirnoff ice
Rum and a splash
The Road to Wonderment:
Apple sourz
Gin and fanta
Half a lager
Half a cider
Uptown Road to Funk:
Mannister
Cognac
Malibu and a splash
Cheeky V
The Goldroad:
Single malt
SoCo Lemonade
Vodka Red Bull
Martini, shaken not stirred
And the unofficial but highly encouraged finale - the Road Less Travelled:
Whatever Mike (he's the manager) sells the least
Whatever Mike (he's still the manager) sells the second least
Red wine
Alongside the drinking there came many classic jukebox hits and Rheece making the epic life choice to once more woo Greyscale. Times were good. Dancing commenced. Rheece in full alcohol armour and Waffle in his nurses uniform and Doc Brown hair. This is the way life is meant to be.
Craven found the world's best book. Much to Waffle's envy.
Unfortunately the clouds were gathering. And weeners were coming.
A group of local miscreants took offence to Rheece's dancing, believing him to be trying to woo them. Pffft. We all know Greyscale is the only one for him (Rheece had also stolen Greyscale's lighter. He said it was for me to use, but i think deep down it was a trophy of his love and his prize). They decided that the only possible response was to try align their head with his head in a butting fashion. Thankfully Rheece played he calls it thinking, dodged said manoeuvre and was then struck for his betrayal. He ventured outside to protest at said behaviour (alas the rest of us were in the gentlemans room or on the phone) so he had no aide and was met with an unopposed challenge. And ended up with a wonky nose.
Rheece then played Craven's favour and the challenge fizzled. Because no man messes with the Mountain. An hour or so later they started fighting each other and the next day we heard there had been a ruckus in which axes and baseball bats had been used. And people wonder why Brits have a bad image!
Welcome to Brigstock baby.
We then played some drunken thrones (always the best kind) and settled down for a night of slumber before the fighting pits. Due to Rheece's now misaligned face and drunkeness he kept me awake all night snoring and jiggling. I think he was dreaming of white shores. And Greyscale.
Join us for part two to see how it played out...