0





1 votes
"He Calls It Drinking" or "My Days of Ice & Fire 2012 Regional Report"
Posted by nickler , 21 May 2012 · 1,201 views
Days of Ice & Fire
Regional
A Game of Thrones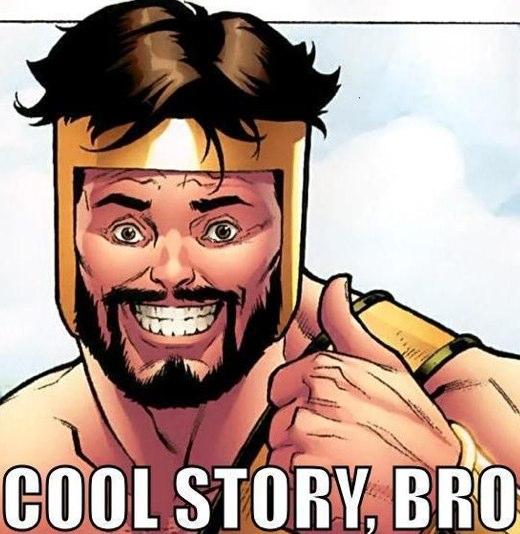 Hey guys. Just thought I'd write up my tourney report for those interested in checking it out.
I participated in both the melee and the joust. I had moderate success in the melee running my Lannister "What power is yours, is now mine" deck.
lani mele
House (1)
House Lannister (Core) x1
Agenda (0)
Restricted (0)
Character (30)
Brothel Guard (LotR) x1
Cersei Lannister (LotR) x1
Doubting Septa (LotR) x3
Grand Maester Pycelle (Core) x2
Joffrey Baratheon (LotR) x1
King Joffrey's Guard (TWot5K) x1
Lannisport Weaponsmith (Core) x2
Littlefinger (SaS) x1
Maester Creylen (FtC) x1
Mountain Refugee (RoW) x3
Myrcella Lannister (ODG) x1
Qyburn (SaS) x1
Ser Arys Oakheart (PotS) x1
Ser Jaime Lannister (LotR) x1
Syrio Forel (TftRK) x1
Maester Aemon (Core) x1
Tommen Baratheon (SA) x1
Tyrion Lannister (CoS) x1
Tribes of the Vale (LotR) x2
Varys (TGM) x2
Tywin Lannister (LotR) x1
Jalabhar Xho (ODG) x1
Location (16)
Flea Bottom (TGM) x2
Golden Tooth Mines (Core) x3
Lion's Gate (ASoS) x1
Lannisport Treasury (LotR) x1
The Goldroad (Core) x3
Sunset Sea (Core) x3
Street of Silk (LotR) x1
The Iron Throne (LotR) x2
Event (9)
Make an Example (PotS) x3
I'm You Writ Small (Core) x3
Infamous! (LotR) x3
Attachment (6)
Increased Levy (LotR) x3
Head of a Dwarf (RoW) x1
Slander and Lies (HtS) x2
Plot (7)
I Fight to Win (TBC) x1
The Power of Blood (Core) x1
Retaliation! (ASoSilence) x1
Valar Morghulis (Core) x1
The Red Wedding (PotS) x1
Loyalty Money Can Buy (QoD) x1
At the Gates (GotC) x1
Seeing how this worked in an actual competitive field there are some changes I'd make, but not many (+1 slander and lies, +1 brothel guard, -1 I Fight To Win). What the deck attempted to do was utilize both Varys (TGM) and Myrcella Lannister (ODG) to manipulate challenges and titles around so that I was always supporting people I didn't want to attack and opposing those I did. The three copies of "Infamous" were to grab someone else's power grab event (Ie. "Make an Example" or "Assertion of Might"). It worked out quite well in my last two tables, but my first table got away from me very quickly. I ended up placing 4th at my first table (of four players), 2nd at my second table (of four players), and 1st at my last table (of three). I am not going to visit the games themselves as so many things happened there is no way I remember much or any of it. Congrats to my meta mate Tony for winning both the melee and overall.
On to joust (which I actually took some notes on)
Targ Burn
House (1)
House Targaryen (Core) x1
Agenda (0)
Restricted Card (0)
Character (30)
Brown Ben Plumm (Core) x1
Daemon Blackfyre (TftRK) x1
Daenerys Targaryen (GotC) x1
Dragon Thief (AE) x2
Drogon (Core) x1
Horseback Archers (QoD) x3
Jhogo (OSaS) x1
Khal Drogo (Core) x1
King's Landing Assassin (SaS) x2
Pyat Pree (QoD) x1
Refugee of the Plains (RoW) x3
Ser Barristan Selmy (TftH) x1
Shadow Parasite (HtS) x2
Shadow Prophet (SaS) x2
The Titan's Bastard (Core) x1
Viserys Targaryen (Core) x1
Lyanna Stark (ODG) x1
Varys (SaS) x1
Syrio Forel (TftRK) x1
Ser Jorah Mormont (WLL) x1
Daario Naharis (WLL) x1
Free Cities Mercenaries (TBoBB) x1
Location (17)
Khal Drogo's Tent (Core) x1
Kingdom of Shadows (KotS) x3
Meereen Tourney Grounds (ODG) x2
Meereenese Brothel (BtW) x2
Summer Sea (Core) x3
Temple of the Graces (Core) x3
The Red Keep (TftRK) x2
Meraxes (TBC) x1
Event (8)
Dragon Support (TftH) x2
Forever Burning (Core) x3
The Hatchlings' Feast (ASitD) x1
Condemned by the Council (AToT) x2
Attachment (5)
Dragon Skull (CoS) x2
Flame-Kissed (Core) x3
Plot (7)
Valar Morghulis (Core) x1
City of Lies (CoS) x1
City of Sin (AToT) x1
City of Soldiers (TBoBB) x1
City of Spiders (TftRK) x1
City of Secrets (TTotH) x1
Threat from the North (PotS) x1
The deck is a tricksy shadows burn. I have been playing slight variations on this deck since the brotherhood cycle. It plays as an aggro, targeted control. I tried to put as much renown in the deck as I realistically could to keep it's momentum up throughout the game. The shadows cards are meant to be played as soon as possible to target kill and get more characters and resources on the board as I can through the first 2 turns, as my City plots begin to do their thing around turn 3. "Kingdom of Shadows" ends up pulling double duty more often than not helping to stand my "Shadow Prophet", "King's Landing Assassin" or "Varys" after pushing through an intrigue challenge so they can defend, help win dominance, or attack again.
Round 1 - Alan Goddard playing Baratheon Rush
Not a great first round mach-up for Alan. He got all three Rainbow Guard out by turn two but could only muster one lord, anti-shadows knight of flowers. I burned him down turn 2 and the city plots did the rest.
1-0
Round 2 - Kyle Szklenski - Lannister Power Behind the Throne
Kyle was behind the ball off the flop and could never seem to get his deck moving. As soon as he started to gain momentum I was able to shut it down or mitigate it's effects with burn. He held me off with kneel through turn 3, but once the City plots started rolling there didn't seem like much he could do. I have a feeling if he had drawn into Cersei Lannister he could have rolled right over me, but that's how the cards fell.
2-0
Round 3 - Brad Ring - Greyjoy Choke
My deck can usually handle choke. I can target kill their choke characters or dump their choke attachments quite easily, but if I didn't draw into the tech against it, I would be in trouble. Brad and I have played many games against each other over the years. We both gamed regularly at The Gamer's Den in Cambridge, MN, so we know each other's play styles quite well. Brad flopped 3 characters all of them 1 strength (and 1 of them was the sparr). I had no alternative but to threat from the north turn one. I almost completely controlled the game through plot 6 when realizing my burn was a little too efficient. I had 2 plots left in my unused pile and Brad had no characters left on the board, City of Soldiers and Valar Morghulis. I dropped Valar turn 6 killing my two dudes on the board. Brad didn't play a character that round and all I could muster was a Shadow Prophet. Turn 7 I had to drop City of Soldiers and had to kill my only character. I topdecked into Jorah Mormont and a location with no other characters in my hand. at this point I was at 13 power. The game proceeded all the way to plot 13 where Brad had finally drawn into some characters and some money to play them as my burn dried up. Brad came back to win it. I should also note it only took us about 35 minutes to go 13 plots.
2-1
Round 4 - Kevin Thatcher - Targaryen Maester/Burn
I am not particularly worried about facing another Targ burn deck, Perhaps because my deck is more aggressive they cannot quite handle it. I was especially happy Kevin was playing the maesters agenda because if the game doesn't go well for me, I can hopefully keep his maesters dead and chains on his house card. The game didn't go well for me as he got his attachment recursion going around plot 4 and I couldn't keep characters on the table. I mitigated his power level by discarding every chain attachment he pulled off his house and I got just enough burn to kill all his maesters until we went to time. He had board position, more power on his house and we had every reason to believe that the last maester in his deck would eventually show up and get that last chain off, but no such luck. I won by default as he had a chain left on his house.
3-1 (with a modified win)
Round 5 - Will Cutcher - Stark Direwolves
Will is another of my meta mates whom I play on a relative weekly basis. He has been playing around with this deck for a couple of months trying to fine tune it. Thankfully for me Will is still semi-new and I was able to hold him off for 5 turns before I made my move. I took his Maester of Last Hearth down wih a dragon skull and threat from the north with 2 of his direwolf attchments (Nymeria and shaggy). After that it was all downhill for Will. I valar'd next turn and pushed out all my shadow cards for the win.
4-1 (with a modified win)
Woooo! I barely made it in at 8th seed.
Round 1 - First Seed - Chad Baumgardt - Martell Maesters/Control
This was, by far, my toughest game all day. Chad and I traded blow for blow over 11 turns. In the end, it was Varys who came up biggest for me. I used him to push though an intrigue challenge and with 2 Condemned by
the Council's got rid of his duped Ghaston Grey. He got Ghaston Grey back around turn 5 and because Varys was such a terror he had to keep throwing him back to my hand. The next turn I'd just throw him back into shadows where he would wait for the inevitable ally to hit the table because to hold me off, Chad had to put characters on the table. He would forget he sent Varys back to me and out he'd come whacking some Orphan of the Greenblood or House Messanger. Chad had chosen The Viper's Bannermen for his restricted card (lucky for me). I kept them knelt as often as possible with City plots and used ambush chumps to stop their military challenges. I won on turn 11 on my Valar Morghulis.
Round 2 - Third or Forth (I cannot remember) Seed - Jessie Schingen - Targaryen Heir to the Iron
Throne/Dothraki
Turn one Fear of Winter
Turn two Power of Arms
Turn three Power of Arms
Turn four Search and Detain (i think)
Turn five Dry Season
Turn six some other claim 2 plot.
I got rolled. lol. Jessie played very well. He was playing pike phalanx and war crests for claim 3 all the time. I was able to kill his first phalanx with flame kissed, but he had randal tarly from setup and his +1 strength thwarted my every move to take down his war crests. he finished me off on my valar turn 6. (I should also note that turn 5 he was able to get claim 3 military and two claim 3 unopposed power challenges for a total gained power of 8 to put him at 14 total). It was super well played on his part.



So there you go. Top 4 finish that I was quite proud of. Props to everyone who made it from out of town and to all of you constantly reaffirming that we have the greatest gaming community

on the face of the planet.