2






Deck 7 - Crows of the Dragon (aGoT deck)
Posted by Hastur360 , 02 September 2012 · 155882 views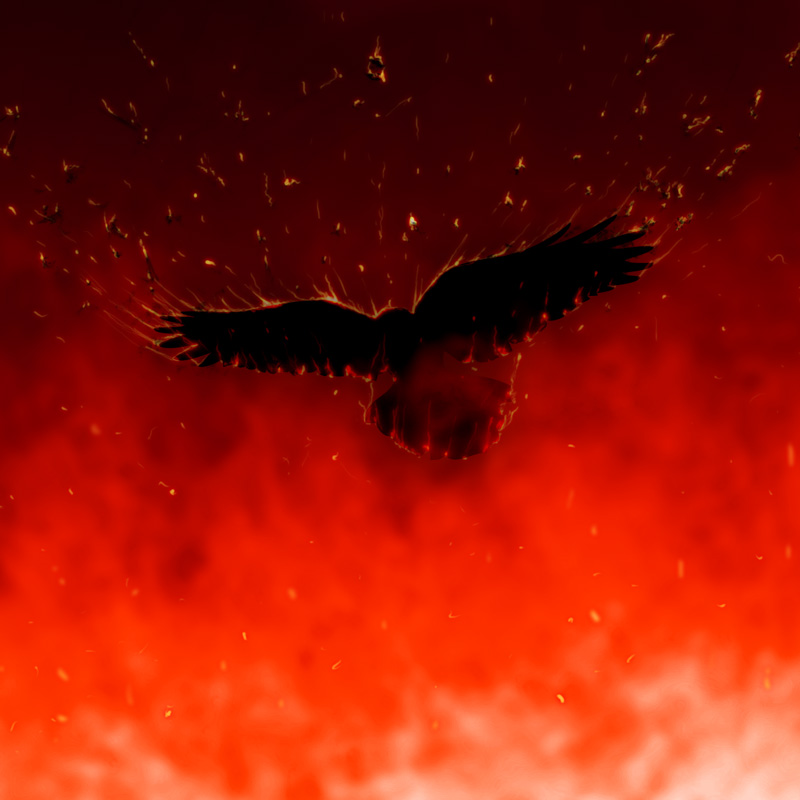 My current project was working on my Winter of the Rock deck. As I was working through that deck, with the help of the cardgamedb forumites, I was able to tweak it and make that deck worthy of some play this coming weekend. But along the way I got really really interested in trait discard. While looking at Trait discard, obviously one of the most powerful houses in the game for it is Targaryen. Cards like
Daario Naharis (WLL)
,
Ser Jorah Mormont (WLL)
and
Rhaegar's Harp (BoRF)
allow for discard by trait. The house also has cards that allow the previous cards to be played multiple times,
Lady Daenerys's Chambers (Core)
for the harp,
Ambush from the Plains (QoD)
to play Ser Jorah and Daario multiple times, and
Xaro Xoan Daxos (Core)
to again put Daario or Ser Jorah back in hand, or any other character you may want back to be able to play again.
So with these fundamentals of the deck in mind, I looked around at other trait manipulation and trait discard that is in the game. This inevitably lead me in the direction of the Night's Watch.
Recruiter for the Watch (TWH)
to dole out the Night's Watch trait,
Traitorous Crow (BtW)
more trait discard goodness,
Yoren's Task (BtW)
more trait discard but with an added benefit, and
Satin (WLL)
. While Satin is not trait discard, he is trait manipulation in the fact you can kneel a specific character.
On top of this the deck adds in other trait discard and a handy straight character discard.
Varys (SaS)
is always a solid option to discard an ally traited card and with the harp in the deck it becomes that much easier. You can also get Varys back in hand for multiple plays with various means in this deck.
Dissension (QoD)
is fantastic with this deck it hits Ally, one of the more frequently seen traits, but also with the harp it can be used on anyone.
Copper Link (GotC)
also made it into the deck, along with several maester's which I will get into later. Copper Link provides back up to the harp and allows for more trait manipulation. I went through the deck list and found I needed influence producing locations but also that it is playing 12 allies, so in went
Tyrosh (AHM)
. With that in the deck I just had to add a copy of
Ser Arys Oakheart (PotS)
, to give more trait hate at a cost of 4. Last in the discard department is a card which makes a character be discarded from hand, to the DEAD pile no less, the highly powerful,
Aegon's Hill (TTotH)
.
Carrion Bird (ASoS)
was added to deal with other raven's
and the raven trait could be granted through the harp and copper link as well
(forgot about the errata so I wanted to amend the text here).Even with the errata the ravens will make good targets for Marched to the Wall as they can recur themselves with another Carrion Bird. Since the ravens were present I decided to add in more card draw especially since he happened to also be Night's Watch,
Samwell Tarly (TRS)
.
I mentioned maesters above and they help round out the deck. I already have item recursion in the deck so I wanted to have some plot recursion as well so I turned to maesters. Not only did it give me another form of trait manipulation with Copper Link it gave me possible plot recursion through the new
Archmaester Marwyn (CD)
. I also wanted some help against military kills so in went
Maester Aemon (ACoS)
who is in house, a night's watch and a learned crest. I wanted to focus on the learned crest as well to be able to use
Outwit (TIoR)
, one of my favorite plots. This in conjunction with needing maesters lead me to
Linked Advisor (TIoR)
and
The Conclave (CbtC)
. Currently it was only giving me up to 8 potential learned crest. I wanted a couple more to have between 9 to 10 characters with the crest. I looked back to the Night's Watch and to potential Ally traited characters. I found
Dolorous Edd (TWH)
for more card potential, something Targ loves, and
Ghost of High Heart (WLL)
. Ghost of High Heart fit very well into the deck. Not only can she give me prescious cards but she could discard an item if need be that could be recurred with Lady D's chamber. She also comboed well with Aegon's Hill, in theory.
The rest of the deck is full of what you would typically see in most decks. Especially for Targaryen forcing as much draw into the deck as I think fits, Jhogo and Meraxes. This deck is focused more on gold, but does have influence needs so I thought crossroads might actually fit well here. I added a
Hrakkar Pelt (RotO)
specifically to be put on Marwyn, to insure he is ready in dominance. Dragon Thief for item removal if necessary. Maegi's Promise keeps key targ characters out of the dead pile of course (i.e. Daario, Ser Jorah, Aemon and Marwyn). Sorrowful man is for catch all duties but can double for Shadow character hate.
The deck is also very functional having 12 tricons in the deck, 3 actual tricons, and 9 more Night's Watch tricons due to the Agendas. You can also use Recruiter of the Watch in a pinch to make anyone else a you have on the board a Tricon. Which brings us to the Agendas, yes I am playing all 3 Night's Watch ones. Yes you will have to get 21 power to win, but once you have board control going you should be able to get several unopposed challenges through on muitiple turns and quickly cut that deficit. The deck sports a couple potential renown grabbers as well with Arys Oakheart and the Conclave.
Last but not least a small talk on the plot choices. I tried to select plots that would allow me to recycle characters as much as I could. So with Search and Detain, Called to Court and At the Palace of Sorrows you should be able to recur trait discard or useful characters back to your hand. Any Targaryen character or Carrion Bird can be discarded by Marched to the Wall and recurred with Ambush from the Plains. Songs of Bael the Bard is good for just about any trait discarding card you get in your hand. At the Gates will obviously help with all the maesters. And of course Outwit for whatever you might think you need it for.
Crows of the Dragon
House (1)
House Targaryen (Core) x1
Agenda (3)
The Builders (ASitD) x1
The Rangers (WotN) x1
The Stewards (AKitN) x1
Plot (7)
The Songs of Bael the Bard (AKitN) x1
Called to Court (ODG) x1
Search and Detain (HtS) x1
Outwit (TIoR) x1
At the Gates (GotC) x1
Marched to the Wall (LoW) x1
At the Palace of Sorrows (VM) x1
Character (30)
Recruiter for the Watch (TWH) x3
Satin (WLL) x1
Traitorous Crow (BtW) x3
Dolorous Edd (TWH) x1
Daario Naharis (WLL) x1
Ser Jorah Mormont (WLL) x1
Varys (SaS) x1
Xaro Xoan Daxos (Core) x1
Archmaester Marwyn (CD) x1
Linked Advisor (TIoR) x2
Sorrowful Man (APS) x2
Jhogo (OSaS) x1
Ghost of High Heart (WLL) x1
The Conclave (CbtC) x3
Dragon Thief (AE) x2
Ser Arys Oakheart (PotS) x1
Maester Aemon (ACoS) x1
Carrion Bird (ASoS) x3
Samwell Tarly (TRS) x1
Location (12)
Temple of the Graces (Core) x3
Great Pyramid of Meereen (AHM) x1
Khal Drogo's Tent (Core) x1
Tyrosh (AHM) x1
Crossroads (Core) x2
Meraxes (TBC) x1
Lady Daenerys's Chambers (Core) x2
Aegon's Hill (TTotH) x1
Event (11)
Yoren's Task (BtW) x3
Dissension (QoD) x3
Ambush from the Plains (QoD) x3
Maegi's Promise (QoD) x2
Attachment (7)
Rhaegar's Harp (BoRF) x3
Copper Link (GotC) x3
Hrrakar Pelt (RotO) x1
bigfomlof, ProfessorWerewolf, Kudaztikplaiff and 2 others like this