Tusk, thanks for posting an incredible Top 10 list of Call of Cthulhu tournament strategies. That's one of the best collections of advice I've read on prepping for a competitive Cthulhu event.
To prove his techniques work, here is a group photo of Tusk's winning team!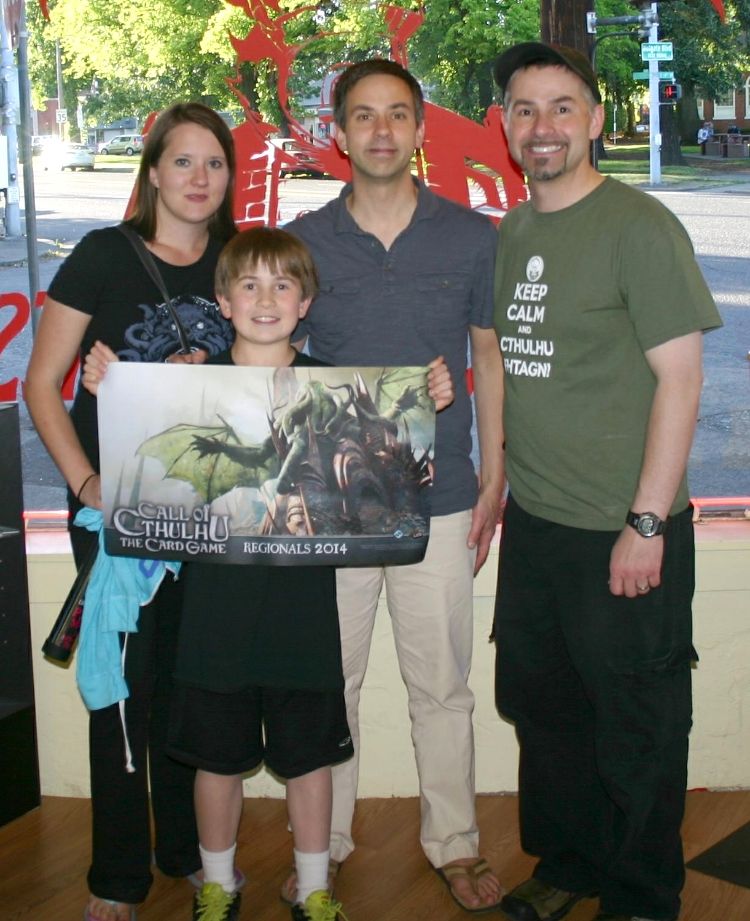 From left to right: Drew (5), Ryan (2), Me (4), Chris L. (3).
What an amazing day, and that may be my favorite playmat yet...