Welcome to Card Game DB
Register now to gain access to all of our features. Once registered and logged in, you will be able to create topics, post replies to existing threads, give reputation to your fellow members, get your own private messenger, post status updates, manage your profile and so much more. If you already have an account,
login here
- otherwise
create an account
for free today!
Notice!
We have scheduled maintenance windows for the following times:
Monday (5/20/2013) from 2200 EST to Tuesday (5/21/2013) at 0200 EST.
Tuesday (5/21/2013) from 2200 EST to Wednesday (5/22/2013) at 0200 EST.
Estimated Downtime 1-2 Hours total.
Follow cardgamedb on
Facebook
,
Twitter
, or
Google+
to recieve updates when we are down.
0
Tech Talk - Security Subcontract
Android: Netrunner
Tech Talk
Scud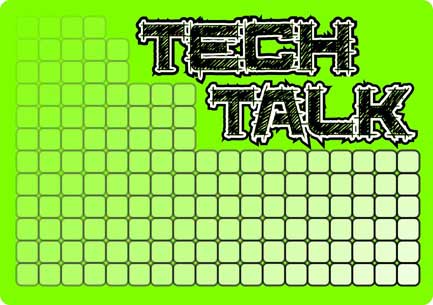 Welcome back to Tech Talk, where each week we take a look at an widely unused, unloved card and try to figure just why, when, and where you might play it. This week, the spotlight is on the Core Set also-ran,
Security Subcontract
(Core).
DOCUMENTATION:
ICE is important. It protects your valuable stuff from those hooligans that call themselves Runners, with their cybernetic implants and their facial piercings and their immodest garb. There really is nothing more satisfying than rezzing a piece of ICE in front of one of those self-righteous yahoos and seeing them get smacked in the digital face by a nasty subroutine, is there? No, Virginia, there isn't.
However, once a piece of ICE is rezzed, the probability of any of the nasty subroutines going off (because sometimes the Runner will ignore a "Corp gains X credits" subroutine here and there) drops dramatically*. Suddenly, your nasty piece of ICE is just another variable in the ongoing math problem that is getting into a particular server. The Runner has all the information, now all she needs is time to amass the right amount of credits. Costing the Runner time in the form of credits is fine and dandy. Often, it's enough to slow her down to the point that you can win in the stretches between her runs.
[*Yes, yes, Corporate Troubleshooter can give you another shot, as can a well-timed Experiential Data, if the Runner is one credit short, but the sentiment stands.]
But man, don't you miss the heady rush of flipping over some evil piece of ICE and watching her eyes go wide with fear? Yeah, you do, because you're the Corp and, after martinis made from the tears of orphans, the thing you love most is the look of fear in a Runner's eyes.
Early game ICE is even more disappointing. Sure, that Enigma was great the first few turns. Heck, you even made the Runner lose a click once. But now, well, she's gone and programmed up one of those Yog.0's everyone is complaining about down at the 99% Hunting Club (where you and your Corporate buddies hunt "the most lazy and shiftless game"). All you can do is have one of those weirdo sysops uninstall Enigma (eating the 3 credit investment) and put something new down.
Or is it?
You seem to remember last week, over post-poor-person-hunting orphan-tear martinis down at the Club, that Weyland fellow mentioned something about selling hand-me-down ICE to the Feds...
Security Subcontract lets you put that outmoded, outdated ICE to work for you. Why simply uninstall it when you can make a profit, which is your fourth favorite thing after the sadness-martinis, the fear-looks, and the proletariat-poaching?
Now, Security Subcontract requires a click to sell the ICE, which means that you can't piggyback the uninstalling on the click for installing new ICE. That can be a bummer BUT 4 credits for one click is nothing to sneeze at. That is the best rate of return in the game. "Yeah, but," says Ralphie Rainonyourparade, "you're probably going to spend another click to put new ICE down, and you might have to pay an install cost which eats into the profit, and blah, blah, blah..."
To that, Tech Talk says, "Yeah, okay, fine." It isn't always going to be the right move to sell your ICE. Sometimes you'll want to cost the Runner that extra credit or two for running through some wussy early-game ICE. However, sometimes uninstalling a piece of ICE doesn't need to be followed up by immediately installing a new piece. For instance, if your Remote Server is currently empty because you just scored an Agenda, maybe selling a piece of ICE this turn to get the cash-on-hand isn't a bad idea, especially if your holding, say, a Snare! in hand or it is the only piece of ICE defending the Server and your opponent has a Bank Job or two. It can be useful even in the late game – you can make 4 credits for a single click and then finish off that last Agenda the Runner assumed she had another turn to get to. And even if you want to immediately install some new ICE, having four additional credits with which to pay the possible install cost and help rez it is pretty great.
Also, the value of facedown ICE can't be ignored (nor easily quantified, since you have to know what the Runner will assume it is). Once the Runner's rig is up, it is almost impossible to stop her from getting into a server if she really wants in. All she has to do is a little math, as we said earlier. If, suddenly, one of the variables in the equation is unknown, you may just buy yourself a little more time as the Runner gets herself a little extra scratch. It has been Tech Talk's opinion from the beginning that the designers/developers of this iteration of the game expected Corp players to uninstall old ICE far more frequently in order to capitalize on the benefit of surprise. Security Subcontract helps you to do that with much more (although, of course, not perfect) efficiency.
Oh, and we don't want to forget to mention that, as an Asset, Security Subcontract is another card you can install facedown and possibly bluff the Runner into "wasting" a click to run on (and some money, if you've protected it).
INSTALLATION:
Security Subcontract has a fair Trash cost, but not a prohibitive one, so you'll want to get it on the table close to the time you're going to want to use it, which will probably be right around when the Runner gets most of her 'breakers online. It very well may be that a Runner who hits Security Subcontract will leave it alone, thinking it's not that great but better to not tempt fate (unless, of course, you're desperate to divert the Runner's attention from one server and playing a face down card to the table might do that).
Drip economy cards like PAD Campaign, Adonis Campaign, and Marked Accounts are all good friends for Security Subcontract – since you'll likely be spending an extra click when you put out new ICE, it's very nice to have sources of income that don't require clicks (or far fewer, in the case of Marked Accounts).
Encryption Protocol
(Trace Amount) will help Security Subcontract stick around longer, but you'll want to be packing several other Upgrades and Assets in order to make including it a solid choice.
Super-low-cost ICE is always a great match for Security Subcontract:
Pop-Up Window
(Cyber Exodus),
Hunter
(Core),
Ice Wall
(Core) (unadvanced, of course), and
Snowflake
(What Lies Ahead) all make for high profit sales as soon as they become outclassed. If you get stuck with an early game Chum and nothing to put behind it, you could always install it as a bluff, rez it, then sell it on your next turn. Or you could, you know, wait to draw some other ICE to pair Chum up with...
Security Subcontract can be a extreme emergency plan to deal with the new wave of credit/resource-denial decks. It's a dangerous trade-off, though, since the point of those decks is to keep as much ICE unrezzed as possible. Selling one of your few rezzed pieces can be suicidal if you bet wrong. You'd only want to take the chance when you are *sure* that the 4 credits are going to let you score an Agenda, rez a better piece of ICE, or secure some sort of economic footing and not just leave you open to more slapping around.
IMPLEMENTATION:
Although it makes total sense that the card is their faction, Weyland Consortium is probably the least likely to *need* Security Subcontract, although Weyland decks that build one super-server may find an unprotected Security Subcontract can get them a few extra credits as they jettison early-game ICE from their Remote.
At only one pip of Influence, it's easy to splash Security Subcontract into any faction. "Horizontal" Jinteki decks (ones that play many lightly-defended servers) may find it very useful, since money isn't the Corp's strong suit. NBN fast-advance type decks might use one for a quick burst of credits to finish off an Agenda. Haas-Bioroid's only real reason to use it (beyond the basic use of getting rid of generic early-game ICE) is Viktor 1.0, which probably goes bye-bye in the mid-game, but may not be a compelling enough reason to pack one. If you also have a few copes of Rototurret that you aren't planning to pump sky-high with Corporate Troubleshooters, it may make more sense.
COUNTERMEASURES:
Emergency Shutdown
(Cyber Exodus) will stop the Corp from selling a piece of ICE, since it has to be rezzed in order to be sold. But if you're using your Emergency Shutdown on a Wall of Static, the Corp'll just be glad you didn't hold it for that Tollbooth in their hand.
If the Corp is going to constantly make you run on unknown ICE,
Snitch
(Cyber Exodus) would be a great tool to keep you in the know, although you spend a click to gain a bit of knowledge instead of getting a credit or two (depending on your economic set-up) that would help you break it no matter what it is.
Playing poor/unprepared can be a good way to draw the Corp into over-playing Security Subcontract. Cards like
Stimhack
(Core) (for the economic boost) or
Test Run
(Cyber Exodus) (for surprise runs) can punish them for selling a piece when they thought you were recovering or ill-equipped.
Article: Tech Talk - Security Subcontract