Welcome to Card Game DB
Register now to gain access to all of our features. Once registered and logged in, you will be able to create topics, post replies to existing threads, give reputation to your fellow members, get your own private messenger, post status updates, manage your profile and so much more. If you already have an account,
login here
- otherwise
create an account
for free today!
Notice!
We have scheduled maintenance windows for the following times:
Monday (5/20/2013) from 2200 EST to Tuesday (5/21/2013) at 0200 EST.
Tuesday (5/21/2013) from 2200 EST to Wednesday (5/22/2013) at 0200 EST.
Estimated Downtime 1-2 Hours total.
Follow cardgamedb on
Facebook
,
Twitter
, or
Google+
to recieve updates when we are down.
1
Crimson and Gold - Regionals Edition
Small Council
Crimson and Gold
Rave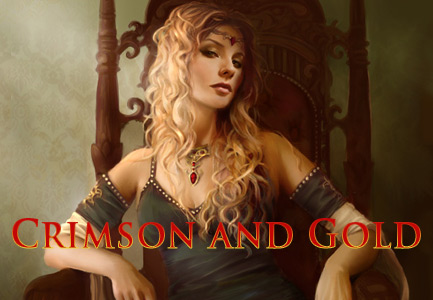 So fellows... As you may know, Regionals season has just turned the corner.
That said, it's time to put your Clansman or Brotherhood deck away and bust out the best tournament decks you can think of.
For Lannister, a good choice for this season would be a deck that uses the Power Behind the Throne agenda.
It's not too expensive to build a deck that uses it and it's devastating to any deck that cannot answer the sheer amounts of claim, deadly, and cheap characters you will throw at them.
However, it's not as "pick up and play" as you may think. There are potential drawbacks to the agenda that should be understood before you take it to a Regionals tournament.
In case you aren't familiar with it, lets take a look at your game-plan when you play this agenda.
Your main strategy is going to be to kill your opponent's hand advantage. Keep general board control and your power in mind while you do this, but ultimately, you want to severely limit your opponent's options through the intrigue challenge.
Once your opponent's hand is gone, this is where you want to switch your primary focus to gaining board advantage. Any sort of reset will do here, but Valar or Fleeing to the Wall are probably the most efficient and obvious choices. Frey Hospitality will also work in leiu of a reset in some situations.
Many players will just scoop once they have no board or card presence, and if not, rest assured that the game is probably yours.
A key thing to remember while playing this agenda, is
when you get locked down hard or overrun, and cannot deal with it for more than a turn or two, you will probably lose.
This requires thoughtful use of your Valar, whilst dancing around theirs. Targ and Martell will be tough, so tread carefully against these guys.
Here is a sample build. There are cards from packs ranging all over the LCG, but you can make the gist of this deck with 3 Core Sets, Lions of the Rock, The Wildling Horde chapter pack, and the Time of Trials chapter pack
.
Lannister - Power Behind the Throne
Income/CD
Location control
Attachment control
Comeback potential
Cleanup
Total Cards (60)
House (1)
House Lannister
(Core) x1
Agenda (1)
The Power Behind the Throne
(LotR) x1
Plot (7)
►
Rule by Decree
(Core) x1
►
Retaliation!
(ASoSilence) x1
►
Search and Detain
(HtS) x1
►
Shadows and Spiders
(LotR) x1
►
Valar Morghulis
(Core) x1
►
Twist of Fate
(APS) x1
►
Frey Hospitality
(LotR) x1
Character (32)
►
Doubting Septa
(LotR) x3
►
Bronn's Hireling
(LotR) x3
►
Tommen Baratheon
(SA) x1
►
House Clegane Outlaw
(APS) x3
►
House Payne Enforcer
(MotA) x3
►
Myrcella Lannister
(LotR) x1
►
Lannisport Steward
(Core) x3
►
Castellan of the Rock
(BoRF) x3
►
Ser Balon Swann
(TWH) x1
►
Grand Maester Pycelle
(TRS) x1
►
Ser Jaime Lannister
(Core) x1
►
Cersei Lannister
(LotR) x3
►
Ghost of High Heart
(WLL) x1
►
Varys
(SaS) x1
►
The Mad Huntsman
(ASoSilence) x1
►
Enemy Informer
(Core) x3
Location (15)
►
The Goldroad
(Core) x3
►
Sunset Sea
(LotR) x3
►
Flea Bottom
(TGM) x1
►
Shadowblack Lane
(Core) x1
►
Street of Silk
(LotR) x1
►
Queen Cersei's Chambers
(LotR) x1
►
Golden Tooth Mines
(Core) x3
►
The Iron Throne
(LotR) x1
►
Lannisport Tourney Grounds
(ODG) x1
Attachment (2)
►
Bastard
(LotR) x2
Event (11)
►
Insidious Ways
(Core) x2
►
Misinformation
(TWH) x3
►
I'm You Writ Small
(Core) x3
►
Condemned by the Council
(AToT) x3
Key Cards for this build:
Cersei:
Probably the most obvious choice. Cersei can win games by herself. At first glance, I thought she was a little overrated, however, I didn't realize that her effect triggers off of every intrigue challenge you win on attack or defense whether she is participating or not. This is a card that will always make your PBTT deck better. It would be best to run at least 1.
Mad Huntsman:
King of the first turn. He's affordable and sails through First Snow of Winter, getting you the first 2 intrigue challenges by himself. If you aren't really drawing into characters, you have some infamy effects to keep his effect active for a turn or two.
House Clegane Outlaw:
Great first turn drop. If you go first, stick your unopposed power here so they can't just steal it back (also keeps Mad Huntsman up). He's also of the few 1 costs that don't immediately bite it when Threat from the North hits. My favorite target for I'm You Writ Small.
Shadows and Spiders:
By itself, this is a huge blow to decks that bank on the military or power challenge and don't have the intrigue presence to match you. With Misinformation, it is a huge blow to any deck. Being able to completely shut down a player's entire challenges phase for a turn is a big deal.
Even with Forgotten Plans in the environment, odds are good that you will get a lot of use out of this card.
Pycelle
This guy not only lets you recycle Valar, but also other potentially useful plots. For some reason not a lot of people expect this. This can let you Valar early and possibly catch them with it again if they overextend afterwards.
Don't forget that your active plot is not in your used plot deck. So do not let him die on the Valar turn.
Misinformation:
At first glance, it may seem like overkill, but as shown above with Shadow's and Spiders, it will lock down any deck for a turn that can't cancel it. You take much of the scary away from Stark Siege when you can shut down the Fear of Winter turn. It is also a great insurance policy against other PBTT, and gives an easy trigger for Frey Hospitality, Cersei, Lannisport Tourney Grounds, or Condemned by the Council.
Lannisport Tourney Grounds:
This is great, going first or second. Misinformation once again comes to the rescue here. They kneel a character to attack, you play misinformation, win, and kneel another character. There are exceptions, but usually this is a great swing in board control for you.
Retaliation:
An excellent opener. In this build, dominating the first turn can sometimes decide the game by itself. By opening with Retaliation, you shut down first turn Search and Detain, as well as near guarantee your kneel effects will be going off. This way, if you are forced to flop Cersei, you aren't going to be 4 gold in the hole.
Myrcella:
No-brainer. On a 2 claim plot, she may be able to end the game by herself.
Glaring Omission's from the build and why..
Brothel Guard:
Excellent card, and ZERO drawbacks for this agenda, but I gave it's place to the Steward for better out of the gate potential on the first turn, and to try and trudge through GJ Winter. Castellan as the restricted card will hopefully soften the blow not including this card will give.
Pyromancer's Cache:
Cache is usually my restricted of choice, but the event slots for this deck are very important. Castellan is also very useful on the first turn to get your 2 claim challenges through.
Arys Oakheart:
Two reasons: he doesn't have an intrigue icon, and he is not setup-friendly.
Every character (sans Tommen) in the deck has an intrigue icon due to the drawback of the agenda.
Also, the deck already has Castellan and Enemy Informer, adding more would probably dilute the setups more than it should for a deck that needs to hit hard on the first turn.
Terminal Schemes:
This is probably the hardest choice for me, but I've found the other event choices much more useful. Against a few decktypes (like power rush) the targeted removal is key, but against many decks, this simply helps shift board advantage in your favor, and I'm you Writ Small often will do that and more.
What to watch out for:
Targ:
Like all decks that have a surplus of 1 and 2 strength characters, Targ has the potential to eat this deck alive. Save your condemned by the council for influence locations and the tourney grounds. If you see a lot of Targaryen in your area, you might as well swap a plot for Fleeing to the Wall.
[KL]Catelyn:
You're in for a treat when she hit the table. I saw Stark Winter at the last Regional I went to, so expect her to make an appearance. If you get a chance, just save yourself some grief and Valar before she gets a dupe. Don't forget about I'm you Writ Small. See if you can get her to defend a power challenge and then surprise deadly her to the crypts of Winterfell.
Laughing Storm:
This guy will be everywhere, and he will cause you grief if you can't deal with him. It will help to go second if you can. Don't forget that 2 deadly characters can still beat his 1 deadly if he defends.
Other cards to consider for your build:
Craster:
Probably the most efficient strength to cost ratio in the game for the intrigue challenge.
Fear of Winter:
Another useful restricted card for this build, especially against decks with a lot of control effects.
Parting Blow:
A subtheme of Myrcella x3, Parting Blow x3 could be cool, efficient and useful. Especially with Laughing Storm in the Environment.
Carrion Bird:
An easy option against Winter/Summer, and if not, a cheap chump block.
(I also wanted to add some common setups or situations you may see at Regionals, and some possible counters that any Lannister deck has access to. Some of these are fairly obvious, but it's good to know just in case. Some of these are potential game enders.)
You flop Cersei. (or any 4+ cost character)
-
Search and Detain
. Expect it first turn, and expect most decks to run the plot.
Counter:
Retaliation -
I usually start with it anyway, but this is one of the big reasons.
Your opponent plays First Snow of Winter
-
Next turn Rule by Decree.
Keep this and your card count in mind, especially if this is an early turn.
Counter:
Play out your hand as best you can without overextending characters.
If you have machine gun death events like Condemned by the Council or Terminal Schemes in multiples, here is a great time to use a few of them. At the very least, get any card draw characters or locations you have out of your hand and onto the board. If you have Myrcella, don't forget to use her as a challenge action before the first challenge is initiated.
Opponent flops The Laughing Storm.
-
First turn Threat from the East
. Somehow, through Laughing Storm's black magic this results in you losing 3 random cards and drawing none.
Counter:
You've Killed the Wrong Dwarf -
This card pre-plot can delay Threat from the East hitting you and give you time to deal with The Laughing Storm.
Opponent flops The Laughing Storm, a maester, and says they have a pre-plot action.
-
Citadel Law to Rule by Decree pre-plot, to Threat from the East.
You will start the game with 1 card.
Counter:
Any "Plot" or "Any Phase" ability that will lower you to 6 cards -
When they say they have a pre-plot, hope to God you have one too, and win the dice roll to keep from being hit by the Rule by Decree. Even if you lose initiative and they play the event first, if you have a pre-plot kneel in the window before plots are revealed, don't forget to use that on The Laughing Storm, whether Rule by Decree hits you or not.
Stark Siege opponent pre-plots an Epic Battle card.
-
Fear of Winter to next turn Rule by Decree.
Counter:
Shadows and Spiders
(or maybe Search and Detain)
- If you have the board presence to win intrigue on your own, that's fine, but if you don't, save your one card for Misinformation. You won't stop the next turn Rule by Decree unless you had a pre-plot of your own, but you can keep from getting rolled for 4-6 power and 4 claim + a dead character. However, tread softly if this is the first turn, because this might be Rule by Decree by itself.
Alternatively, if they're banking on Northern Cavalry Flank, and otherwise have military strength you can successfully defend, assuming they don't have initiative boosts on the board,
Search and Detain
will take the risk out of the equation and hose Fear of Winter (if you have a kneel effect to throw at them), Forgotten Plans, and Rule by Decree (if you're only down 1 card, and assuming you have something negligible to put back in your hand)
Targ opponent has 3 influence on a Threat from the North turn.
-
Hatchling's Feast
- Your characters will most likely be missing after this turn.
Counter:
Hold back your hand.
If the Targ player will not create a huge power shift this turn, you are just wasting your characters. One interesting fact about The Hatchling's Feast is that it must target 3 characters. That means, if you have less than 3, they have to burn one of theirs as well. If there aren't 3 total, they can't even use it. Use this knowledge to your advantage.
Also, in general VS Targ, learn to pay attention to Eastern Fiefdoms. If they've chosen to use gold instead of reducing with this, expect some effects to go off in the phases to come.
Any first turn pre-plot action with no real purpose
-
Rule by Decree
Counter:
A pre-plot action of your own or City of Lies.
You can even use Paper Shield to cancel their effect if it is an event. Just stay on even cards with your opponent. If you are running Shadows, a good counter would be City of Lies here to force them to eat their own Rule by Decree.
UNLESS YOU ARE 100% SURE,
DO NOT FLIP YOUR OWN RULE BY DECREE TO TRY AND CATCH THEM.
If you fail at this, you are a dork. I would just use yours at a time your opponent gets over the 4 card mark during the next 2 turns, since you will more than likely have less cards.
General tips for your first Regional:
Don't play your deck before the tournament:
Bring something else to do casuals with.
I have a funny story about Kublacon. (If you don't know, it's kind of our big unofficial tournament here in NorCal)
I was playing casuals with my tournament deck the night before, and I found out someone else copied my deck to the T and ran it. I had to play him in the tournament. (This story is only funny because I won.) Anyway, if you play your tourney deck in casuals, not only do you run the risk of something like this, but you lose the advantage that the unknown factor gives you. Lots of builds are similar, but when I sit across the table from someone like Brooks (The Kingg21), his decks are so unique and he changes them so often I have no idea what is going on except that it usually involves a large amounts of cancels. This is a pretty huge strength.
Watch how you shuffle:
This is on the same note, though more minor. If you don't pay attention to this, you can give a lot of key info away, especially your restricted choice. If I see something like Narrow Escape as you side shuffle, I know to discount other choices like Fear of Winter, and it is less likely to take me by surprise.
Don't feel like you have to make concessions:
This is a lesson learned for me. I played someone at Calicon and attacked with Bronn, and forgot to declare deadly. They blocked, and after the fact, I noticed the deadly and pointed it out to them. They then said "It's common knowledge that you're supposed to declare this, we'll redo it." then we did, and I lost the game. His claim wasn't really true, because you don't actively declare deadly like you would stealth, and he can see exactly what I saw and should've noticed it himself. But at the same time it wasn't his fault, because I just gave the advantage away without thinking about it.
This also goes for people that like to blaze through action windows like your pre-plot and pre-challenge windows. Don't be afraid to speak up. If something comes up, and you're unsure, call a judge before you just let something like that go.
Don't get complacent:
You will meet nice people, very nice people. Do not underestimate them. Danny in the East Bay will greet you as you sit, compliment your deck, roll you with military claim, and shake your hand as he takes the win and goes to round 2 (This happens to also be a personal story). John Bruno is the coolest guy you will ever meet, but you might as well be sitting across the table from Drogon. He's an excellent player, probably the best player the game has seen. Chances are he can guess a big chunk of your deck and plot selections when he sees your house and agenda. If you're new, he probably has more of a feel for your decktype than you do. Of course I'm not saying that you shouldn't be nice as well, but be alert! Be chummy, but be chummy without missing your response windows. Ultimately, these guys are here to win, and you should be too.
Anyway, good luck at Regionals you guys. Let's sit a true king on the Throne. See you at Kublacon.
Article: Crimson and Gold - Regionals Edition