Welcome to Card Game DB
Register now to gain access to all of our features. Once registered and logged in, you will be able to create topics, post replies to existing threads, give reputation to your fellow members, get your own private messenger, post status updates, manage your profile and so much more. If you already have an account,
login here
- otherwise
create an account
for free today!
Notice!
We have scheduled maintenance windows for the following times:
Monday (5/20/2013) from 2200 EST to Tuesday (5/21/2013) at 0200 EST.
Tuesday (5/21/2013) from 2200 EST to Wednesday (5/22/2013) at 0200 EST.
Estimated Downtime 1-2 Hours total.
Follow cardgamedb on
Facebook
,
Twitter
, or
Google+
to recieve updates when we are down.
0
First Tilt- Do you have what it takes?
Small Council
First Tilt
Kennon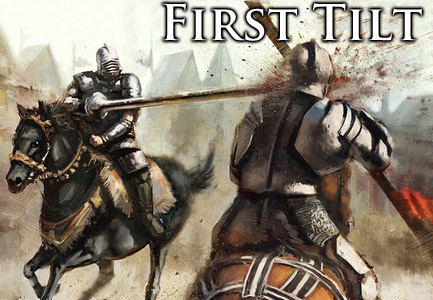 It is with much sadness that we announce an opening here at CGDB.
After much consideration, Ben Stark has made the decision to step down from his post as the resident n00b and move on to other considerations. We wish him the best in all his future endeavors and hope that he still stops by from time to time in order to say hello and chat a bit.
With Ben's departure, we have an opening here at CGDB. While we've been working hard at adding a variety of new columns to cover a plethora of topics and different outlooks on the game, having one particular column devoted to insights and discussion for the begnning player is a tradition that we would like to continue.
If you would be interested in becoming the new author of First Tilt, be sure to let me know. Please contact me by private message here or via email to 2champs1chump@gmail.com with a little about yourself and some ideas for where you'd like the column to head.
Article: First Tilt- Do you have what it takes?