Welcome to Card Game DB
Register now to gain access to all of our features. Once registered and logged in, you will be able to create topics, post replies to existing threads, give reputation to your fellow members, get your own private messenger, post status updates, manage your profile and so much more. If you already have an account,
login here
- otherwise
create an account
for free today!
1
First Tilt - Expanding House Stark
Small Council
First Tilt
Paladin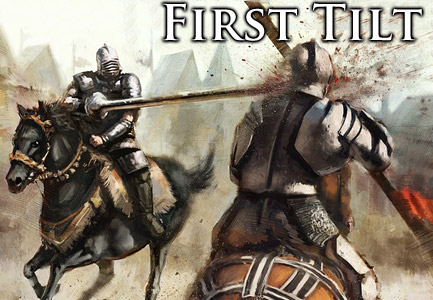 Welcome back to another edition of First Tilt! Over the next few weeks,
doulos2k
and I are going to tackle a frequent question among new players: what do I buy next? The basic answer, of course, is another core set and the house expansions. The reasons for this were covered in a previous
First Tilt,
so we won't repeat them here. Instead, we're going to address what you should buy after the second core set and the house expansion, and what you can do with those cards. Our focus will be towards a newer player who:
-Doesn't want to spend too much money (hence we'll restrict the buy list to a chapter pack cycle, or an equivalent of six chapter packs spread across cycles).
-Wants suggestions that they can reasonably follow (so our focus is on chapter packs printed in the 3x format).
-Each article will focus on a single house and not assume ownership of the other House expansions (however, we will make suggestions where appropriate in case one should own the other House expansions or be willing to make an extra purchase or two).
This week we'll start with the ever popular House Stark. The Starks are the Lords of the North and the protagonists of the Song of Ice and Fire series, so they tend to be a pretty popular house to play. They're also a great house for newer players since they don't rely as much on tricky combos or maneuvers to win. They are great at killing enemy characters, an easy concept to grasp. In a
previous edition
of First Tilt, BenStark summarized the Starks as such:
When playing House Stark, you're going to focus in two areas: Military and Power. Undoubtedly the Starks field some of the strongest characters and can lay a hurt down on anyone. The Starks primary weakness is Intrigue; the Starks are honorable and straight forward in the books and this reflects in the game. You won't need to do those sneaky Intrigue challenges, but that's ok. You'll be too busy putting your opponent in the dirt to worry about Intrigue. The Starks are strong in a couple of traits as well. They have their House trait, Stalwart, which takes a character that was just killed and places it on top of your deck.
So, with this in mind, and assuming you've already bought the Stark House expansion, what should you buy next? Well, if you want to keep it as cheap as possible, the Tully deck suggested in the House expansion is actually a pretty decent deck. Featuring lots of draw, a good focus on military challenges, nice plots, and some renown, it's a great build overall if you want to keep your expenses low before going further into the game. It's not quite tournament level quality, but it's a fun and capable deck. That said, if you're still hankering to get some more packs, here is a suggested buy list (in release order):
City of Secrets
-
Arya Stark
(CoS)
-
Hungry Mob
(CoS)
Pretty much the best version of Arya Stark, she-who-cannot-be-killed will annoy the heck out of your opponent and offer a solid base to your army. Even without the winter additions of stealth and deadly, she is a solid 2 STR military/power shadows character, who keeps coming back over and over and over again. No matter where you take your Stark deck, it is very likely you'll be able to find a spot for her. This CP also gives you the Hungry Mob, a fantastic bargain at 0 gold for a 3 STR character. Hungry Mob will greatly smooth out the cost curve of any Stark deck, especially if you don't have Bolton Refugees.
Forging the Chain
-
Freezing Rain
(FtC)
-
Maester Luwin
(FtC)
-
Riders of the Red Fork
(FtC)
Freezing Rain gives you an alternative to Frozen Solid (LoW) for location control, but really you are probably better off sticking with Frozen Solid (LoW) or including something better, like Price of War (KotS). However, Maester Luwin is a Stark superstar, providing excellent coverage in the weak area of Intrigue, and supplying a very useful ability to search for all your murderous event cards when you win a challenge. Riders of the Red Fork rounds out the CP, and though they're not "must haves" they synergize well with Luwin and provide a solid addition to Tully builds.
*Bonus tip: the other nice thing about this pack is how useful it is for other houses. You get Ghaston Grey and Burned and Pillaged, which are great cards for Martell and Greyjoy.
Tourney for the Hand
-
Meera Reed
(TftH)
Yup, a whole pack for one card. But what a card. Meera is simply awesome and is an auto-include in any Stark deck. The ability to nullify cards repeatedly is particularly crucial in Stark, which doesn't have as many non-character control options as some other houses.
Where Loyalty Lies
-
Rickard Karstark
(WLL)
-
Greatjon Umber
(WLL)
-
You Swore an Oath
(WLL)
Karstark is a good addition to many a Stark deck, giving you a solid character who doesn't kneel to launch military challenges, and who provides you with an additional way to gain power during military challenges if you are not running an agenda. The Greatjon is a nice card to throw in if you are playing melee, and You Swore an Oath is a decent plot card to have if you decide to go with a
Knight
build.
Trial By Combat
-
Knight of Harrenhal
(TBC)
-
No Quarter
(TBC)
The Knight gives you some control over what to discard when you lose in your weakest area, intrigue challenges. No Quarter is just a brutal card that will allow you to kill off an enemy of your choice when you win a military challenge. As long as you have a unique involved, you can pick of even the strongest of your opponent's characters, even those not involved in the challenge! Arguably the best direct kill card in the game.
A Poisoned Spear
-
Ser Kyle Condon
(APS)
Condon is a Stalwart card that you will actually be glad is Stalwart. You'll happily give him up to deadly or military claim, and you will be happy to draw him again since he gives you a free draw. As an added bonus, playing three of him in a deck is not a risk, since you know you'll always have some way of getting him in play and therefore be able to place duplicates. Along with Arya, he becomes a solid and reliable foundation to your Stark forces.
Wait, what if I only want to buy one Chapter Pack cycle?
Well, as you can see above, most of the Stark cards come from A Tale of Champions, so go with that one.
Seems like sometimes I'm buying a pack for just one card!
Yup, but at least it's an LCG so you know you're guaranteed to get that card. If you can trade for or buy just the house cards from a cycle (such as from Team Covenant), then the costs go down.
Ok, so I've got these cards. Now what?
Now, with the above additions in hand, let's try to build a solid Stark deck:
House (1)
House Stark
(Core) x1
Agenda: None
Plot (7)
Take them by Surprise
(LoW) x1
Respect of the Old Gods
(LoW) x1
The Power of Arms
(Core) x1
You Swore an Oath
(WLL) x1
Storm of Swords
(LoW) x1
Family, Duty, Honor
(LoW) x1
Siege of Riverrun
(KotS) x1
Character (36)
Arya Stark
(CoS) x1
The Blackfish
(LoW) x3
Catelyn Stark
(LoW) x1
Guard at Riverrun
(LoW) x2
Hodor
(Core) x1
Hungry Mob
(CoS) x3
Jojen Reed
(LoW) x1
Knight of Harrenhal
(TBC) x3
Knight of the Red Fork
(LoW) x3
Knight of the Tumblestone
(Core) x3
Maester Luwin
(FtC) x2
Meera Reed
(TftH) x3
Qhorin Halfhand
(LoW) x1
Rickard Karstark
(WLL) x1
Riverrun Messenger
(LoW) x1
Riders of the Red Fork
(FtC) x1
Robb Stark
(LoW) x1
Ser Edmure Tully
(LoW) x1
Ser Kyle Condon
(APS) x3
Ser Rodrik Cassel
(Core) x1
Location (14)
Great Keep
(Core) x3
Narrow Sea
(Core) x3
Lord Eddard's Chambers
(Core) x1
Street of Steel
(LoW) x1
Godswood
(LoW) x1
Frozen Outpost
(LoW) x2
Northern Fiefdoms
(LoW) x3
Event (8)
No Quarter
(TBC) x3
Routing the Charge
(LoW) x2
Lethal Counterattack
(Core) x1
Die by the Sword
(LoW) x2
Attachments (2)
Frozen Solid
(LoW) x2
Overview: With this deck build, we have a very strong military deck that does a great job at murdering any enemy characters that pose a problem. You should be initiating lots of military challenges and using your event cards to kill off power characters, and using your double claim plots to clear the field of enemies. It's weak in intrigue, so use Catelyn "Jumping Cat" Stark to jump in and defend against those (jumping her in also means she won't be in your hand to be discarded, allowing you to use her over and over again). Keep in mind she can also be used on power challenges in defense to turn a seeming defeat into a victory.
You have some defensive events in case your opponent gets bigger characters and attacks you, in case you get a slow start, or in case you're hit by a Valar and are slow to recover. Still, with the variety of characters you have, once you gain board advantage you can probably hold onto a few characters so that you'll be able to recover quickly from a Valar. In any case, if you have Catelyn, Arya, Ser Kyle, and a duplicate or two, it is quite likely that Valar will hurt your opponent more than you. Frozen Solid is there to cover non-character threats, use it carefully, and always remember to flip Meera Reed back in to Shadows whenever you can.
Consider throwing in Siege of Winterfell. This is going to depend on your playstyle and meta, and whether you think it will be better or worse for you to add to this build.
Knights of the Realm
(KotStorm) is another strong contender for an agenda, you are running a number of knights and with the card pool you have you could make a good run at a Knights deck.
The plot deck is decent, but since we didn't focus our purchases for that element, this is an area that could certainly use some improvement.
Search and Detain
(HtS) is a staple to pretty much every deck nowadays, so consider that. It will provide a good counter against whatever your event cards can't handle.
Regroup
(KotStorm) is another useful one, 2 gold and 2 claim and you get a card back (a card that if things are going well will likely be a direct kill event). Not bad. Valar seems unnecessary, but
Wildfire Assault
(Core) could help you deal with super weenie decks (though this deck should have no problem getting lots of characters in play).
Some other cards that would be great additions to the deck:
Narrow Escape
(KotStorm) x3
You're going to probably have a decent amount of characters on the board fairly quickly, so make your opponent pay if they really want to get rid of them.
The Price of War
(KotS) x 2
This can be used to replace Frozen solid. Attachments like Frozen Solid are vulnerable to removal, Price of War just goes and straight up destroys your opponent's locations.
Brienne of Tarth
(PotS) x 1
A fantastic fit for this deck, she can prevent many many nasty surprises. If you have her, don't even think about it, throw her in! Take out Riders of the Red Fork.
Harrenhal
(ODG) x 1
With all the killing this deck will be doing, you might as well get some draw for it. Take out a Frozen Outpost and put this in.
Bolton Refugee
(RoW) x 3
Ok, this one breaks the rules of this series, but if you have them then definitely throw them in. Take out Guard at Riverrun and put these free dudes in their place.
Article: First Tilt - Expanding House Stark