For a poncy 'umy version, get a rok over to 'ere, ya git: http://www.cardgamed...runner-up-r1048
----------------------The following are the final words of Warboss Pejhface ----------------------
".. an' rememba! Use dem shiny blue sleeves for good luck" - Chief Ork Strategist, Nailbrain
All right ya gits; we've got a fight happening in dis here "Roseville" secta and we've got ta make sure that da Orks win it!
---- Round 1 - Eldorath ----
Looks like dem shiny sparkly Eldar got 'ere first. Let's show 'em who's boss! Tell the boyz to send in da Battlewagons. Use Daisy first, she's da biggest we have!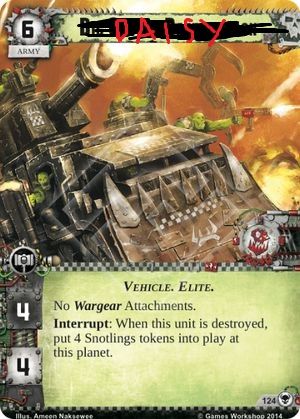 "Boss! Daisy's tearing through their lines. What next?". Send in da snotlings! "But they're capturing all the bits in the other places!"
*Pejhface picks up the runt that delivered the message and throws him into the fight*
Orks are for fightin', not complainin'. We've got them running boyz, let's show dem gits what it means to be an Ork!
Looks like they got dem Shrieking gits, ha. They think they're louder than us? By Mork, let's show dem how loud we can be. WAAAAAAAARGH
Eldar's blood does stains it does
---- Round 2 - Kith ----
"Boss, more Eldar! These ones look mean they does" Mean Eldar, ha. Krump 'em 'ard enough and Eldar turn to paste! Send in da biggest Ork we have and that Inquisitive humie who keeps asking for bits and see if they can deal with that.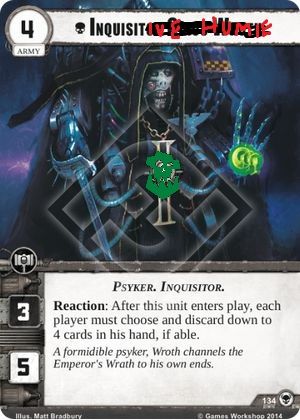 Looks like we got 'em running boyz. Send in da Flashiest Gits we have and krump the panzees! Moar kills for the Orks!
---- Round 3 - Ku'gath ----
"Sir, we can't seem to summon the daemons. Our Sorcerors complain that there's a large brutish psychic presence disturbing their incantations. All they hear is a single word, 'WAAAAAAARGH'" - Cultist #10045, shortly before dying an agonising death
"Boss! Spikey humie's approaching. They look well 'ard". Space Marines are well 'ard, but there's hardly any here! Just a few overgrown crazies, nothing our Squiggoths can't fight. Send in da Blitz Bommers as well, just for good measure. And paint dem red so they go fasta!
"They're using those Mean Eldar to try to scare us!". Panzee Eldar .... scaring us? Let's show them how a real scare is achieved. WAAAAAAAARGH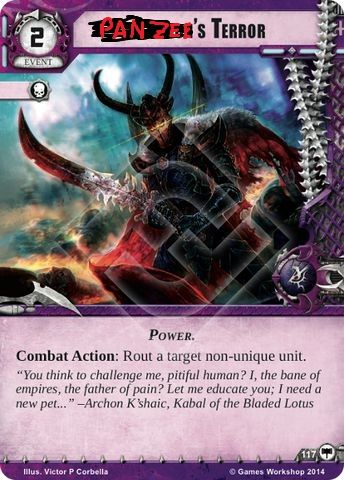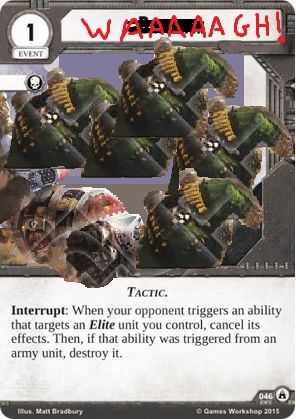 ---- Round 4 - Ku'gath ----
"Moar humies boss!". Well if dey want a fight, we'll give it to them. Look, they've left us some bits and riches over dere! We should grab 'em when we're done fighting.
"Boss! They've got dem teleportas! Their big mean things are coming at us from behind!". HAHAHA. Dese gits just made da classic blunder...
... attackin' an Ork who hadn't found 'em already. Now wez can stomp 'em fasta! When they're done, use our Teleportas to krump 'em good. Dese humies are no match for da Orks!
---- Round 5 - Kith ----
More poncy gits? OK boyz, back ta work. Snag dat planet over dere! If dey have any problems with dat, point dem towards the complaints department. Dat's me gun by the way.
Looks like they've run out of gits for us to stomp. LET'S GO FIND SOME MOAR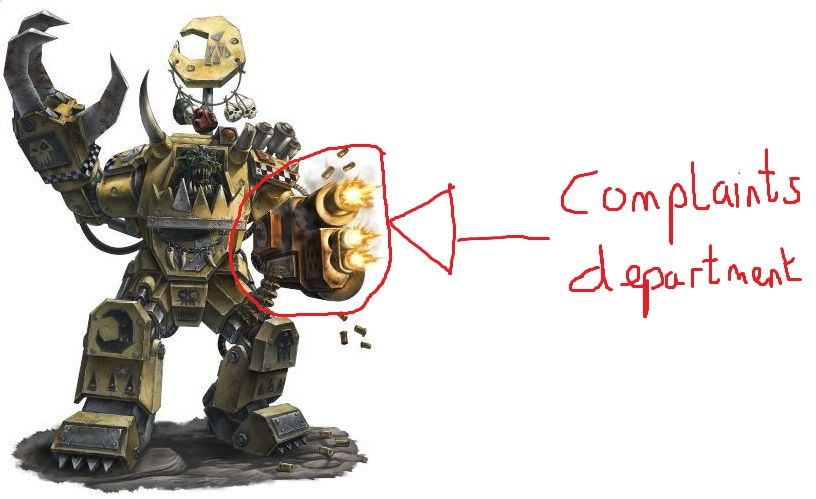 ---- Round 6 - Ku'gath ----
"Orks? After all we've been through, we've been stopped by Orks?" - Ku'gath
More humies? I thought dey'd have enough already, but I won't turn down a fight. Dese spikey boyz think they're 'arder than those posh space marines, but they'll still get stomped the same! Spookum's, send in dose sneaky kommandos with the snazzy bits and duff those humies good.
----------------------END OF SWISS-----------------------------
You! Local Boyz! You're part of my krew now. Let's stomp this secta good!
---------------------------BEGINNING OF TOP CUT----------------------
---- Top 16 - Shadowsun ----
Fish 'eads? Dose poncy blue gits are still alive? Ah, dat's why, they're using dose posh humies to do da fighting for dem! Space marines may be 'ard, but da Orks are 'arder!
Bring out Daisy again! And some of da Boyz to loot those other planets. Oh, and send dat Inquisitive Humie to go and loot dere gibbins. Dat'll work for sure.
"Boss, they're putting lots of bits onto dat Space Marine. He's looks 'arder than you!"
*The cheeky runt was then greeted by the 'Complaints Department'*
Nothing's 'arder than me! Get me up on dat dere Squiggoth; we'll ride straight through these posh Space Marines and krush the fishy git. WAAAAAAGH
----------------------------------------
"Boss 'um, we've got new units ready for you. Dese are the biggest Snotlings there is"
By Gork and Mork, with dese Snotlings we'll swarm da secta in a tide o' green. Dere's no stopping da Orks!
----------------------------------------
---- Top 8 - Eldorath ----
I thought we killed all of the panzees? No matta, they've got some good shiny bits ta loot. Nailbrain! Set your Gitfinda to Panzee!
"Daisy's ready to go again boss". Good, send her in. I never thought I'd say this about those panzee eldars, but they've got a tough git guarding dat point.
"Boss! Driver Goffchoppa 'ere. Daisy's taking a stomping. Da needle's pointing in the red, dat ain't good!". Course it's good ya sqealin' runt. RED GOES FASTA!
***The Battlewagon proceeds to explode***
"They krumped Daisy boss! Some of the runts got out at least, but they ain't looking too good". Argh, it took us a 'hole DAY to loot the parts needed for her! Nailbrain! Zap me in, I'll krump dat panzee meself!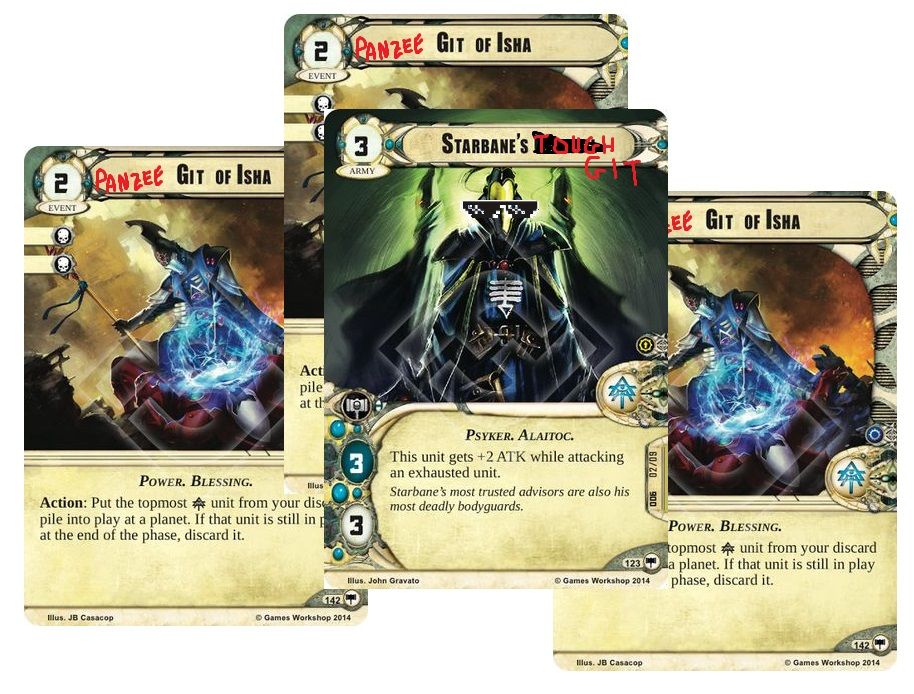 "How could Farseer Ulladan not predict such savagery..." - Eldorath following the massacre of his Council
HAHA, dat's how you krump these puny gits! "We've patched up Daisy again boss, she's ready to be sent back in". Good work runts. Let's krush these sparkly gits and loot all their kit!
-------------------------------------------------------------
"Boss 'um, more of the local Boyz are joining us!"
'Course they are. They can see that I'm the biggest and meanist Ork there is, and I'll krush this entire secta!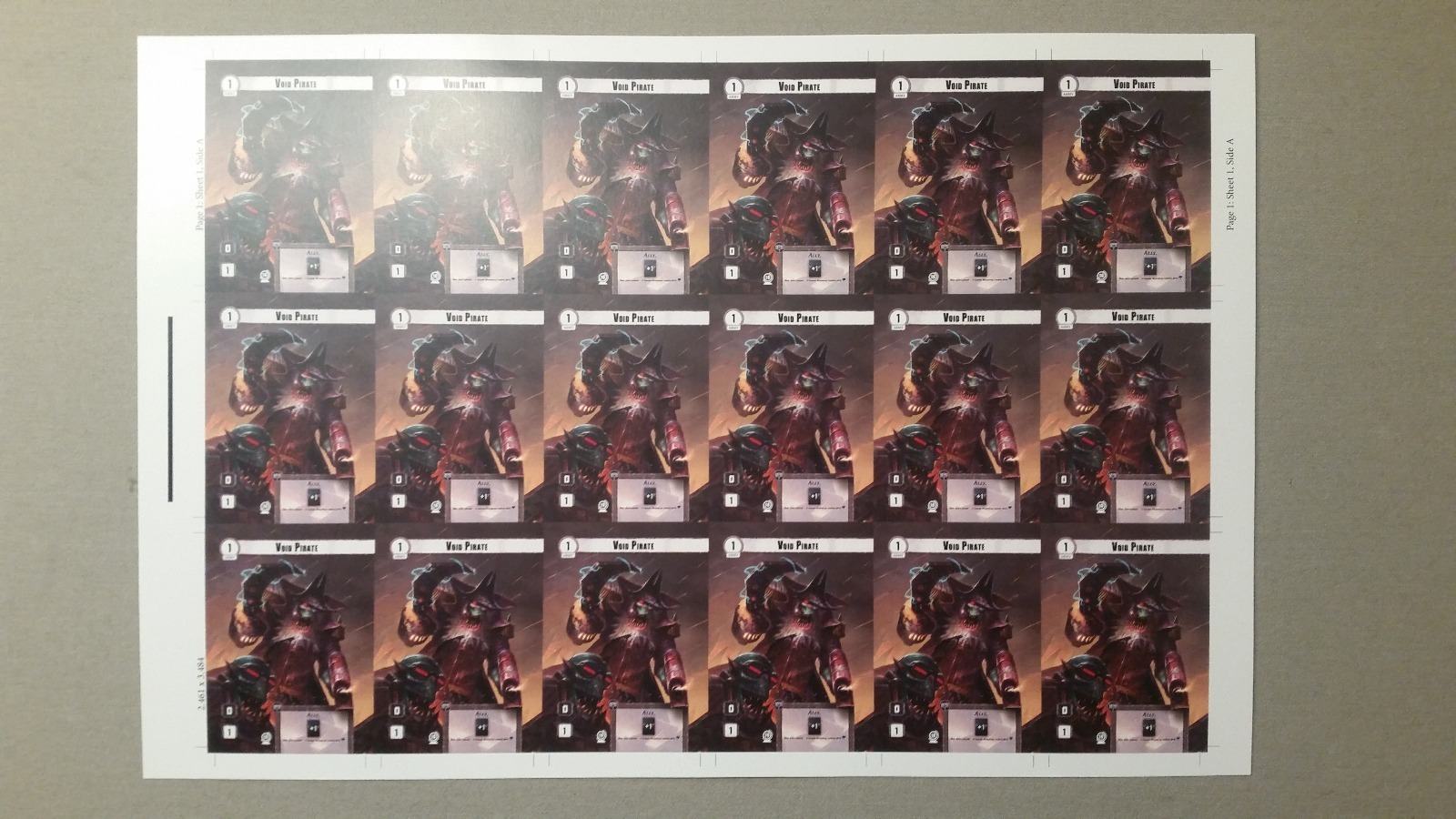 -------------------------------------------------------------
---- Top 4 - Kith ----
"Another lot of the Mean Eldar are heading to us boss. They're bringing their purple runts as well!". When will dese panzees learn that the Orks never lose! Send in da flashiest gits we have, and Daisy! These purple runts will be no match for our cunning!
---- Finals - Kith ----
"Boss, we've almost cleared this secta. Just 1 more band of pointy ears left". Moar pointy ears? Send 'alf the boyz home, they're easy pickings. Send in some flashy gits while I go looting.
"Umm, boss. The flash gits you sent got all blown up". WHAT? Dose panzees buffed my flash gits? Argh, Teleport me in. I'll krump the gits meself...
.... dese purple runts are well 'ard. Time to show some Morky cunning and leg it back to da boyz.
Nailbrain! Prepare the Bommer! If we can't krump them on the ground, we'll use some Gorky brutality and krump them from the skies!
They're running like panzees! We've got this now boyz, bring some Dakka, then bring some more!
"Boss! We've almost got 'em beat. You're so cunning and masterful. Just 1 point left to stomp". Toofy grins all 'round. Gather da boyz we 'ave left and sent 'em in.
"Boss, we're low on grots and they're got a whole loads of those purple boyz". Get da roks together and krush dese puny pointy ears den! "Umm, we used up all of da Roks on the fish 'eads". Argh, den let's just get da meaniest Ork we 'ave and make 'im meaner. Throw some teef at 'im or something, that'll make 'im mad.
"Da Bommer is losing all of its bits and pieces! There's too many of dem boss!". Ya just need some cunning brutality to push through dese gits. Come on boyz, let's charge dese runts. WAAAAAAaaaaarggh......
--------------------------------------------------------------------------------------