Welcome to Card Game DB
Register now to gain access to all of our features. Once registered and logged in, you will be able to create topics, post replies to existing threads, give reputation to your fellow members, get your own private messenger, post status updates, manage your profile and so much more. If you already have an account,
login here
- otherwise
create an account
for free today!
Star Wars LCG
Categories
222 Cards

Most Recent Card:
by Darksbane
22 Dec 2012




192 Cards

Most Recent Card:
by Darksbane
26 Sep 2013

132 Cards

Most Recent Card:
by Darksbane
21 Jul 2013
Recent Rulings and Errata
Recent Star Wars Articles
02 December 2013 - 11:52 PM
Welcome one and all to another week of the insanity that is No Disintegrations. I have some good news and some bad news for everyone. The good news is that I recently was accepted for a job position, the bad news is that it is going to require me to step back from writing articles and podcasting for a while. That means that this will be my last article for a while, don't worry though I will still be active on the forums and at local game nights where I am moving (If you want to know where this is feel free to PM me). It has truly been a honor to write for CardgameDB.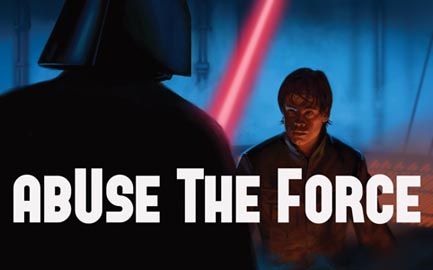 22 November 2013 - 10:22 AM
This week we discuss the strong presence of the Sith at Worlds, as well as some general reflections on the event itself and the state of the game. The article closes with advice about how to increase involvement with SW LCG in your local area.
Star Wars and all associated elements are © 2011 Lucasfilm Ltd. & TM. All rights reserved. Fantasy Flight Games, Fantasy Flight Supply, and the FFG logo are trademarks of Fantasy Flight Publishing, Inc.
Star Wars Card Spoilers