Behold!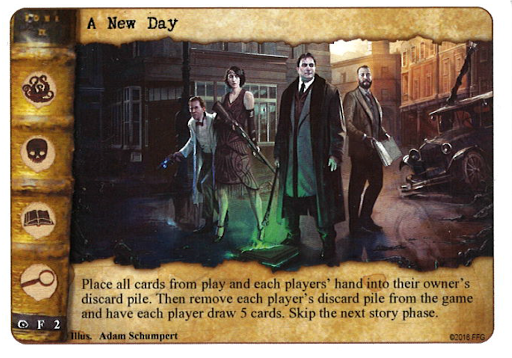 After all these years its finally here. I didn't count them yet, but rough guess, I have about a few hundred I can distribute.
How to obtain a copy:
- Find me in person
- Attend the Call of Cthulhu lcg event at Origins 2019. (assuming that there will be one). I'll have some on hand. Link to the origins site:
http://originsgamefair.com/
- The plan is to include this card in the fan expansion. More info on how to get that when that actually happens.
- Via the Mail.
To obtain a copy via the Mail.
1. Send an email to Cthulhu2015ChampCard@gmail.com
2. Mail me a self -addressed, stamped envelope/package and any packaging you with me to use.
3. Insert a note with your email address, how many copies you want, and any other special instructions you'd like me to follow.
4. Be as neat and clear as possible to limit my ability to make mistakes.
If you don't follow the above, I can't guarantee anything. Not that I'm guaranteeing anything in the first place, but my ability to succeed tends to hit a wall if I don't have enough to go on.

Thank you all for your patience in advance as I stumble through this process. If anyone has any suggestions for improvements, let me know.
Thanks!
--------------------------------------------------------------------------------------------------------------------------------------------------
FAQ
Q: Will you sign the card(s)?
A: Yes, but be sure to include your wish in the note so I don't forget.
Q: Our group has X number of players. Do we each need to send email you and send you packages?
A: No, only one of you would need to. You can send me a pack of packages if you rather me mail to people individually or you can ask for X cards and I'll let you hand them out to your group. Just put on the note what you want me to do. Whatever is easiest/cheapest for you.
Q: Can I have more than one copy?
A: This is hard. I want to say yes, but for now no. A lot of people have expressed interest over the years and I want get everyone at least one. If it turns out I have a large amount left, I'll post an update at some point. Plus eventually the fan expansion will have it as well so you can have as many as you want.
Q: Why do you want our email address in the note?
A: So I have a means of contacting you should something go wrong. Something always goes wrong.
Q: I live outside the US, can I still get a copy?
A: Certainly. If there are any unforeseen issues with me getting this card to you I'll do what I can to work with you/the system to get it in your hands.
Q: I've never done this before, what kind of packaging should I send you?
A: Depends on how much you want to make sure you get the card(s) back in good quality. In my experience, a plastic top loader, a card sleeve, and a common envelope was good enough but risky. For more valuable cards or cards taking a long trip.. bubble packed envelopes and a bundle of top loaders to improve durability was worth the extra expense.
Q: Can I share this thread's info to others so they can get a card as well?
A: Indeed and please do. I want everyone that wants one to have one.