The CardGameDB Marvel Champions Deckbuilder, Card Database, and Submitted decks section is now up and running.

You can get to each section with the links below or by using the navigation menu in the sidebar.
Visit the Marvel Champions Deckbuilder and construct your own custom decks. Make sure to go to the setting to choose your favorite hero as a background.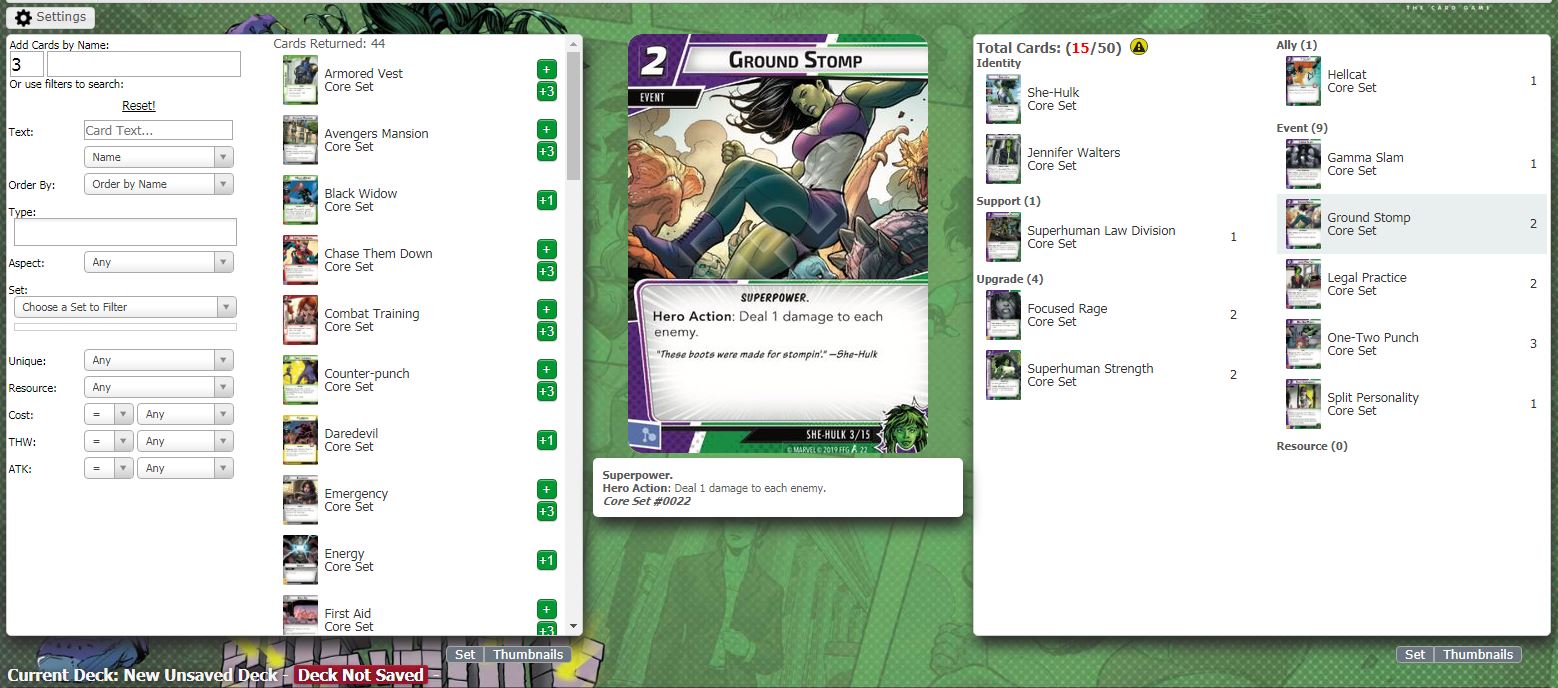 Once you've created your deck you can submit it and it will show up in the Submitted Decks section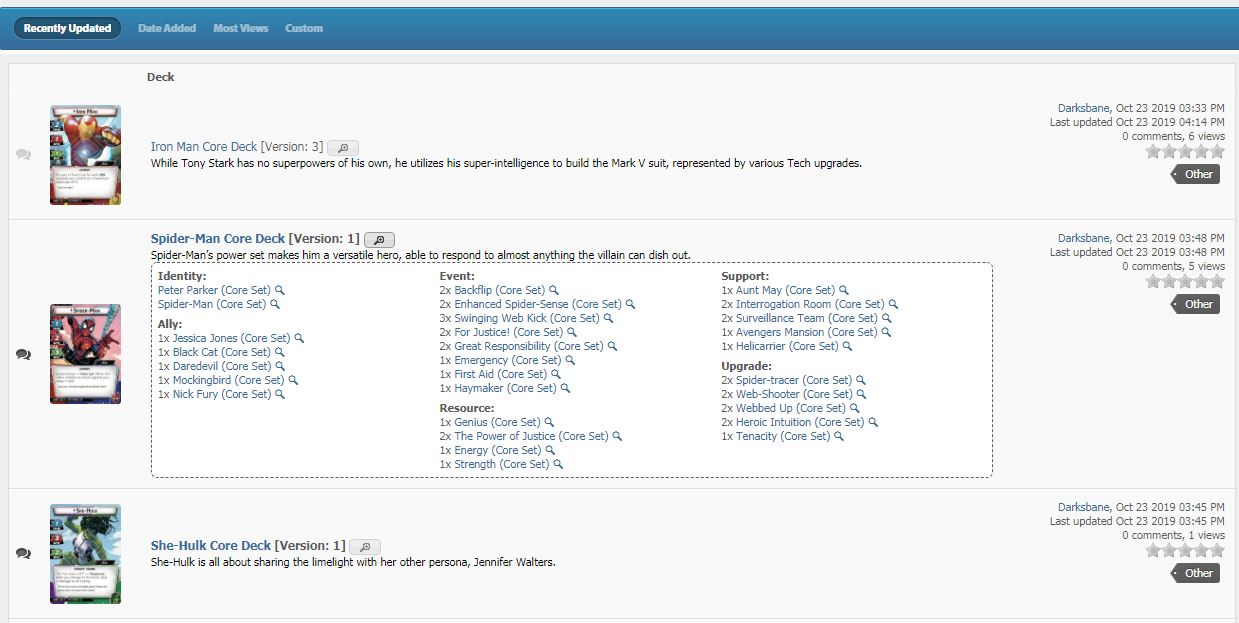 And you can browse all the cards in the Card Database