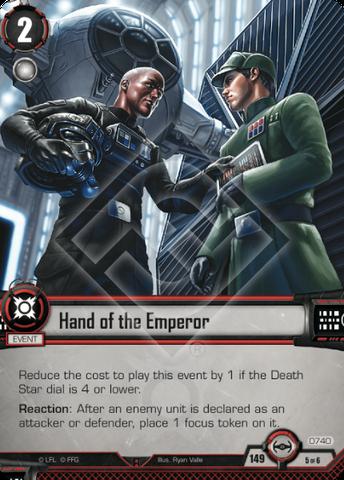 My question is - does shielding happen before 'Hand of the Emperor'?
Shielding says:- 'When a card with the "Shielding" keyword is declared
as either attacker or defender, its controller may
immediately place one shield token on any friendly
unshielded participating unit'.
Hand of the Emperor is a reaction.
As shielding isn't an action. Should it be treated as a reaction to a triggering condition(being declared as an attacker or defender)? Looking at the rulebook, because it uses the word 'when' it could be considered an interupt.
In either case, looking at the rule book the active player would go first.
'The active player has the opportunity to resolve the
first reaction to a triggering condition, followed by his
opponent'.
I've looked for any timing references for shielding but it seems to be covered by the rulebook.