Welcome to Card Game DB
Register now to gain access to all of our features. Once registered and logged in, you will be able to create topics, post replies to existing threads, give reputation to your fellow members, get your own private messenger, post status updates, manage your profile and so much more. If you already have an account,
login here
- otherwise
create an account
for free today!

0
Legend of the Five Rings Review: Crane
Sep 02 2017 12:00 AM | Kingsley in
Articles
l5r review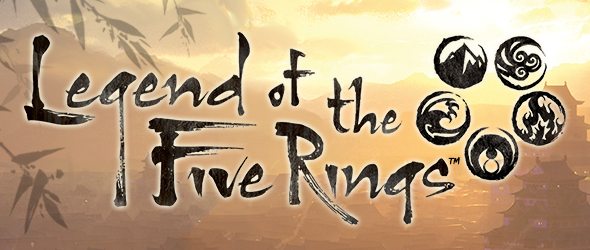 Here come the Crane! Keep in mind that, as usual, stronghold cards are being reviewed in the context of other strongholds (not overall clan ratings) and provinces will come later.
Our review panel:
Kingsley: Kingsley once played Conquest and Netrunner competitively and is excited for a new and intriguing LCG.
I Fight Dragons: I am an avid card game player who has played Magic, Netrunner, and Conquest competitively and L5R casually in the past. For the L5R LCG, I went 5-0 in the 704 person Kiku Matsuri and became one of the first Phoenix Hatamoto, then placed in the top 8 for the following 256 person inaugural tournament at Gencon 2017. I host a podcast focused on competitive play and being a better player called The Winter Court Podcast.
nyxnyxnyx: nyxnyxnyx is a competitive player from Singapore who has played Netrunner, Conquest, and AGOT 2.0.
Grendel: I have around twenty years of card game experience. At one time I was the worst rated player on DCI in the state of Tennessee. I have played several games to varying degrees of competitive success locally. For FFG's LCG line I have only played Conquest competitively in which I have achieved second place in a 50+ OCTGN league, second and fifth place in two regional events, second in a store championship, and took home several game night kits. Beyond just playing a game. I enjoy discussing theory, strategy, and tactics for said game.
benjoewoo: Old5r player, coming back and excited to see this game revive.
Shizuka Toshi (average rating: 4)



Kingsley - 4/5
While this stronghold will not trigger as often as one might expect, the threat of its powerful ability going off will often force opponents into suboptimal plays in order to avoid it, which can be almost as strong.

I Fight Dragons – 2/5
Don't let the rating fool you. I do not believe Shizuka Toshi is a bad stronghold. Simply put, it is not up to par with the other clans' strongholds in the core set due to the prevalence of Ornate Fan and many other clan specific pol buffs that bring characters above the 2 skill threshold. The effect is still very powerful when it does actually get off.

nyxnyxnyx - 5/5


11 honor is cool, +2 province strength is normal. The ability is great since it's a ~2-skill swing that is relatively easy to activate, and works on both attack and defence.



Grendel - 4/5
Limits a player's ability to chump block crane, and severely hampers some of the more military focused clans' ability to do a probing political attack. Contributes way more than is immediately obvious, can also get extremely punishing with the Doji Challenger.

Benjoewoo – 5/5
You play this to be Crane. Assuming numbers stay around this level, this SH will see play for some time because 2 bows quite a few values.


Asahina Artisan (average score: 3.2)



Kingsley - 2/5
This is essentially a much worse version of Sinister Soshi. In the best case scenario, this is three flexible political strength for one fate; the problem is that return isn't really enough for the situational nature of this card, and you can get three political strength for one fate outright with Doji Whisperer. If the Shugenja trait becomes more important this might see more play, but right now I'd give it a miss.

I Fight Dragons – 3/5
Solid 1 cost character, albeit a little clunky due to the need for a second character to buff. It more than makes up for that clunkiness with the Shugenja trait and the ability to choose when the 3 skill comes into play.

nyxnyxnyx - 4/5
I hate high glory values, but there's actually an edge case where they make sense, and this is one of them. When your stats are 0/0, the higher your glory value the better, since you get all the potential upside without much of the downside. Flexible 3 Pol buff for a 1 Fate chud is about as much as you could hope for. Don't compare this to Bayushi Liar and you will be happy with it.

Grendel - 2/5
Shugenja is valuable. I see the value in being able to sit back and buff for 3 or help grab imperial glory. But I don't like this character not being able to contribute on her own and I like spreading wide instead of vertically with my threats as everybody has a way to bow/send home/or straight kill in some scenarios. Doji Whisperer this is not.

Benjoewoo – 5/5
You play this so that everyone can be political rival on attack or defense.


Doji Whisperer (average score: 3.8)



Kingsley - 4/5
Standout one-drop, but without the extra efficiency or synergies that propel Bayushi Liar or Matsu Berzerker up to the top tier. However, this will still be played for some time, as it offers great efficiency for cost.

I Fight Dragons – 3/5
Solid, but vanilla 1 cost. Getting 3 skill for 1 fate investment is what I would consider a good return on investment, at least in the core set.

nyxnyxnyx - 4/5
Compare to Bayushi Liar. Feel sad. Stick 3 of them in deck anyway while wiping tears away.

Grendel - 5/5
1 for 3s are magic in this game, her glory can get her to impressive stat levels and that is something crane is poised to manipulate in their favor.

Benjoewoo – 3/5
You play this right now because even as a vanilla, she has a decent political stat and courtier, both of which crane like.


Brash Samurai (average score: 4.8)



Kingsley - 5/5
An outstanding early game play that becomes a bit inefficient once larger fights break out, though not by enough to damage its rating IMO. Great enabler for honor-based effects plus excellent stats once honored.

I Fight Dragons – 4/5
This is one of the best cards in the 2 slot early game, but falls short of a 5/5 due to falling off later in the game. With the self honor, Brash Samurai threatens a break in military for most provinces and only needs a little help in political. The self honoring is also relevant for Voice of Honor and Noble Sacrifice.

nyxnyxnyx - 5/5
This dude is great! For a 2 fate investment you get a 4-skill military threat that gives you honor when it's discarded. Remember that he also works on defence as well as in conjunction with movement/send home abilities.

Grendel - 5/5
Premier 2 drop.

Benjoewoo – 5/5
Honors himself so he essentially reads as a 4/3 on attack alone, which will be often early game attacking or more often on defense. Helps enable Voice of Honor, counter scorpion dishonor tech, etc., and gives you honor. Solid military guy in a political clan.


Cautious Scout (average score: 2.4)



Kingsley - 2/5
This card does something that nobody else does, which is very cool - but the ability comes on a small enough body that it won't necessarily be as impactful as you want, and paying two fate for this body and effect doesn't seem all that worthwhile. If this didn't require attacking alone it would be solidly good IMO, but it's hard to get this guy big enough to break, and while he does shut down reveal reaction provinces those are somewhat weak at this phase anyway. Perhaps a card for a different meta.

I Fight Dragons – 2/5
This is a really cool effect; sadly, I think there won't be many "on reveal" provinces in the core set meta and since he has to attack alone, it's difficult to get him to the point where he breaks a province with a nasty repeat effect while alone. The stats are just not good enough and the effect is a little too narrow for him to really shine.

nyxnyxnyx - 3/5
Brash Samurai pretty much is the go-to 2-cost solo military guy, so Cautious suffers for that. His ability is also more restrictive, turning off immediately if you put in another character. Still might see play considering the lack of military in Crane.

Grendel - 2/5
I really value scouting in this game, but this is a little too expensive and a little too narrow to be of use.

Benjoewoo – 3/5
Unlikely to be good in core only outside of a few relatively niche situations. If side boarding were allowed, this would be significantly better. May be better if there are more ways to deny defender declarations.


Doji Gift Giver (average score: 2.4)



Kingsley - 2/5
While this is strong in some situations, it's ultimately a card with inefficient stats that lets you give fate to your opponent in order to initiate an opponent's choice effect - the fundamentals there aren't great.

I Fight Dragons – 3/5
Very average 2 drop overall. Sometimes the effect carries the games, other times it's really lackluster. That your opponent gets to choose means she's better early on when board states are smaller than later on when they have more weak guys to bow.

nyxnyxnyx - 1/5
Terrible stats, ooooh an ability that costs 2 net fate? That has to be suuuuper good.….nope it's an opponent-chooses effect. Pass.

Grendel - 2/5
Sometimes this card is on and that one fate is worth it. Most of the time this card isn't going to operate at the value you want it too.

Benjoewoo – 4/5
I think this card has potential, so it goes up from my original inclination of 3/5. It's not particularly amazing in core because of the relatively inefficient stats to cost ratio to capitalize on the ability, but it can be much better in an environment with higher economy numbers.


Savvy Politician (average score: 4.2)



Kingsley - 4/5
Savvy Politician is one of several cards in a "two cost 1/2/1 or 2/1/1 with very strong ability" cycle (others include Niten Adept, Shrewd Yasuki, Blackmail Artist), and like most of those it's a very solid pick. Excellent enabler for honor effects and combos very naturally with Way of the Crane.

I Fight Dragons – 4/5
A very solid card that is crucial to keep effects like Voice of Honor and Noble Sacrifice on the table. If you manage to trigger an honor effect (which crane can), she basically becomes a 2/3 for 2 that helps more with the honor count. I don't expect this to leave Crane decks for a good while.

nyxnyxnyx - 5/5
Savvy Politician and Way of the Crane sitting on a tree. K-I-S-S-I-N-G. Courtier trait, alright stats, an ability that's easy to get value out of.

Grendel - 3/5
I think her reaction feels better than it really is. 5/5 in a crane mirror match.

Benjoewoo – 5/5
Right now you play 3x of her. Later, you play 3x of her if crane honor becomes real.


Daidoji Nerishma (average score: 4.4)



Kingsley - 4/5
The likely-to-be-misspelled Nerishma (did you know it's not spelled Nerishima?) offers solid stats and a decent utility ability. In many cases this ability may not shine for you, but it's one of few things that can save you from a bad dynasty flop, and three military for two fate is quite strong in Crane.

I Fight Dragons – 4/5
Very good stats for a 2 drop and leaning military is very nice for the politically leaning crane. His ability is useful, but doesn't break the game. I wouldn't give up the first passing fate in Dynasty to use it usually but it's rather useful in the conflict phase to dig for holdings, charge targets (if you run it in crane), or to soft mulligan your flop next turn. Oh, and he's a 2 cost unique so that's kinda swell.

nyxnyxnyx - 5/5
Great stats, and pretty decent ability, plus he's unique. Cost-efficient military character in a clan that lacks it.

Grendel - 5/5
Stats are above curve, Unique is more a bonus than a drawback and his ability directly counteracts that drawback. His ability while doesn't directly contribute to the fight it smooths a bad flop and future turns. A bad dynasty flop can the decide match. He could get worse if more ways to smooth it become available, but for me this guy is a lynchpin and I would run him in every single deck in the game in the game if I could.

Benjoewoo – 4/5
This guy is auto-include in core because he's essentially one of 3 military oriented characters and he has dynasty acceleration, few and far between now. He's only 4/5 instead of 5/5 because it seems likely clans will get more "opposite" options and/or dynasty acceleration in the future.


Doji Challenger (consensus score: 5)



Kingsley - 5/5
Excellent standout character. This ability has all kinds of nasty uses and can create real difficulties for the opponent, especially when going first.

I Fight Dragons – 5/5
This is the character that I love to see multiple of in a game. Doji Challenger offers so much control over how your opponent commits their characters to conflicts that it's downright brutal sometimes and almost always useful. Couple that with above the par stats and 2 glory in the clan with the most honoring effects and she's a real troublemaker for just 3 fate.

nyxnyxnyx - 5/5
One of the best 3-cost characters, in a cost slot that's highly contested. Her action means that you will never really overcommit to a conflict, and makes any character with 0 skill look super embarrassing. Her 3/3 stats also mean you can almost assuredly get value against any kind of character mix or deck. 3-of for a loooooong time to come.

Grendel - 5/5
Not quite Lion's Pride Brawler, but putting your opponent's best character in their "worst" challenge or finding bait for your stronghold can be hell of a tempo swing. Good and varied stats make sure this character can always find a way contribute well above her cost.

Benjoewoo – 5/5
Harpoon was usually good in the old version of the game, and in this version it also seems good. She's balanced stat wise, and her ability can deny display of power by pulling in a ready person to additionally deny a counter attack or just pull in a bowed person to deny display.


Kakita Asami (average score: 3.8)



Kingsley - 3/5
Asami has an undramatic but useful effect coupled with somewhat unimpressive stats. On the other hand, in games where honor or dishonor looks relevant this is one of the best abilities out there.

I Fight Dragons – 3/5
Asami doesn't make waves on the board, but triggering her multiple turns in a row does have a tangible effect on the game as a whole. Honoring out isn't really a consistent strategy right now, so she's mostly just dishonor pressure right now which is solid. I expect she'll have strong seat in a control crane deck somewhere down the line. Being unique helps her case a bit for now.

nyxnyxnyx - 4/5
Great ability (roughly the equivalent of 1 card, but better) with a relatively-easy-to-trigger condition. Being 3-cost is also great to dodge Assassination.

Grendel - 4/5
I think this is one of the few dishonor themed cards that do it well. It also contributes to virtual economy in the next round by either choking your opponent or allowing you to bid more.

Benjoewoo – 5/5
You play her to deny your opponent resources. She's not a powerhouse stat wise, but resource denial and likely being auto-include in the fore runner competition viable honor decks make her fairly solid beyond the core environment.


Kakita Kaezin (average score: 3.8)



Kingsley - 4/5
This card is a powerful sleeper. His ability doesn't look amazing at first, but keep in mind that if you lose the duel you go home without bowing! This means this ability can be used as a powerful escape mechanism, allowing you to feint effectively.

I Fight Dragons – 3/5
I really like Kaezin. I like Kaezin a whole freaking lot. His ability is very flexible, allowing you to retreat after your opponent over commits to a conflict, or narrow down a wide board if you tron him up even a little bit. These are some niche cases, however, and sometimes he ends up being a 3/2/2 unique for 3, which makes me rate him as average overall among his cost point.

nyxnyxnyx - 4/5
This is a card that needs multiple readings for his effect to make sense. The TL;DR is that Kaezin operates best as a lone wolf, especially on defence. Send him in alone against a larger force on defence, preferably with some Katanas and Banzai!s, and d-d-duel. You either win the duel (and probably the conflict), or you lose and go home, ready to rumble again.

Grendel - 3/5
Better than he appears but I do not appreciate trying to engineer situations to make his duel shine where as other 3 drops are very point and click in their application.

Benjoewoo – 5/5
He's one of three duels in the game, and his duel actually requires thinking because it can be useful either way—send home all but 1 of your opponent's characters or run away and force your opponent to overcommit to a defense. If the duelist keyword matters in the future, he'll be even more solid as one of the better military oriented crane characters.


Asahina Storyteller (average score: 3.8)



Kingsley - 4/5
This character can provide a big chunk of card draw in the right circumstances, which is great in low bid games. In large bid games he may not be as useful, though he does hit the important 4 stat threshold.

I Fight Dragons – 3/5
The Asahina Storyteller is probably the most feast or famine card in the core set. I've had times where he draws me 4-5 cards and other times he's just a poorly statted 4 cost that cycles. If Crane sees more honor effects, which they very well could, this guy gets insane pretty quick. The consistency isn't quite there for him to steal the show yet.

nyxnyxnyx - 3/5
Kinda unexciting for a 4-cost character. Doesn't impact the board immediately. One of the only 2 Courtier+Shugenjas in the game, if that matters.

Grendel - 4/5
Good stats, two good traits, and one good keyword and can potentially give your whole team that keyword? Crazy. An appropriately costed 4 cost character.

Benjoewoo – 5/5
Incidental card draw is good, and this guy will really help mitigate the need to make high draw bids assuming honor decks become competitive. He's also no slouch politically.


Guest of Honor (average score: 3.4)



Kingsley - 3/5
Guest of Honor has a very powerful static ability but somewhat underwhelming stats, and Crane decks don't have to worry about events as much as some others. While Guest of Honor makes a great closer, I'm going to go out on a limb here and say she may not be as good as it seems.

I Fight Dragons – 4/5
Guest of Honor is absolutely fantastic, which one of the most powerful static effects out there. Almost every conflict deck (sans Dragon) is probably over 50-60% events, so she pretty much turns off all of the best conflict effects for your opponent if she happens to show up. I've won several games off the back of this ability, as it gives you a ton of insurance on final pushes for the win.

nyxnyxnyx - 3/5
Rather narrow prohibition effect. Attachments, conflict characters, all abilities on currently active cards are still on. Does do a good job sealing the deal on a specific conflict when losing on cards, and being really annoying with movement like Favored Ground / Mount.

Grendel - 4/5
This card will never stop irritating me with it's one sided conflict card block. Can do some silly things with favorable ground or favored mount.

Benjoewoo – 3/5
She's fairly niche now, and should rise and fall in viability with whatever the current meta is as cards come out. Because she may not always stop the meta decks effectively, even if her ability is strong, her stats don't make up for relative inconsistency.


Doji Hotaru (average score: 3.8)



Kingsley - 4/5
WARNING: This card has had an unusual ruling made on it recently (as of this writing) that makes it weaker than you might think; if you use this ability after winning a conflict on defense, the attacker gets to target the ring! I quite dislike that ruling given the flexibility that Hotaru seems to have at first glance (and which was promoted in the preview articles!), as it makes her (and Toturi) into a relatively straightforward aggressor. Don't get me wrong, Hotaru is quite a strong attacker, but it's still a little disappointing. I wish she were a Courtier, though!

I Fight Dragons – 4/5
Hotaru has a really powerful effect, but it's actually on the weaker end of clan champions overall, I think. The recent ruling for her ability on defense hurt her a little bit in this regard, but she's still a truck on offense and still a great card overall. You also can basically consider her a 6/9 most of the time due to the extra honoring effects Crane seem to get and that is just a fantastic, beefy statline.

nyxnyxnyx - 3/5
The political half of the payoff-on-winning clan champ duo (the other half being Toturi from Lion). She cannot even trigger beneficially on defence, so you're limited to getting her effect on ATTACK, and only in POL conflicts. Deducted points for not being a Courtier (wut?), the possibility of Captive Audience, and also the FeelsBadMan moment when you get Display of Powered. (PS: She scores 5/5 on art and waifu)

Grendel - 4/5
Double Ring effect on the attack is very good. Not as good as I thought she was when you could trigger on the defensive.

Benjoewoo – 4/5
With the current ruling that her ability is not optimal to use on defense, she is not a 5/5. She could go to that rating if an errata/FAQ was issued to change that, or if more multi-ring element/effect cards come out that Crane can use. With the only current option being air in an environment where honor victory is a lie and dishonor more incidental, she gets a 4 because she'll often be a 6/9, one of the most powerful champions stat wise.


Artisan Academy (average score: 3.4)



Kingsley - 3/5
Solid but unexceptional repeat card draw. Compared to Forgotten Library or Funeral Pyre, this one grants extra province strength but it reveals the card to the opponent, and in situations where you can't play the card it ends up not profiting you anything.

I Fight Dragons – 3/5
As far as holdings go, this is lukewarm at best. Some of your cards out of the core set are decently situational and can end up just sitting on top of your deck for the entire phase. If you don't end up using the card you flip, you've actually benefitted your opponent because they now know a card you drew in the next turn. Extra cards are good, but Artisan Academy isn't quite as good as other clan holdings that generate economy.

nyxnyxnyx - 5/5
Essentially a poor man's version of Funeral Pyre (Crab) and Forgotten Library (Phoenix) but will still be played for lack of a better option in-clan.

Grendel - 3/5
It's CA if you can play the card otherwise your drawing it next turn.

Benjoewoo – 3/5
Having mechanical access to more cards than your opponent is generally good. So, a holding giving you that kind of access should be at worst somewhere between neutral to good. Artisan Academy is an alternate/slightly better version of the storehouse, so you'll probably play it out of core if you planned to run storehouse in the first place. This will definitely be replaced as better card access options come out, even if those cards come in the form of characters as opposed to other holding choices.


Steward of Law (average score: 3.4)



Kingsley - 3/5
WARNING: This card has a rather unintuitive ability. "Become dishonored" refers to characters going from neutral to dishonored and does not apply to characters going from honored to neutral (?!?), so this ability does not suppress dishonor abilities as hard as one might think. That said, it's still a decent option.

I Fight Dragons – 4/5
Steward of Law is a solid conflict character for cheap. His effect combos nicely for For Shame! and is a nice soft counter to some of Scorpion's better tricks. With Scorpion looking to be a popular pick, this is a very good thing to have in faction. Be wary sending him into defend Shameful Display or the Art of Peace, as he will prevent the dishonoring of your opponent's characters.

nyxnyxnyx - 2/5
Pretty crappy stats, though being a conflict character is useful on its own. 'becoming dishonored' is specifically entering the 'Dishonored' status, so he won't prevent your Honored person from going to Neutral. Overall rather narrow applications, sometimes even being detrimental when it comes to paying costs that require dishonoring such as Forged Edict and Spies at Court.

Grendel - 4/5
Not for every deck, and not for every meta but this is very fine anti scorpion tech at a low cost.

Benjoewoo – 4/5
1 fate for a 1/1 with 0 glory isn't necessarily bad on efficiency, especially on a conflict character. He currently serves as meta for Shameful Display and Scorpion, but could easily become auto-include for honor decks.


Political Rival (average score: 4.4)



Kingsley - 5/5
A really standout conflict character, Political Rival is very powerful on both offense and defense. The fact that it's three fate does mean this may not be a 3x even in decks that can include it, but the stats for cost here are just nuts. One of very few conflict characters that would be quite strong even as a dynasty character.

I Fight Dragons – 3/5
Political Rival looks very powerful on paper. A 3 Political with Covert or 6 Political on Defense are both very valuable for 3 fate. I rate this card average for now because I simply haven't had it played against me or when I play crane, yet. So I imagine he's better than a 3 overall but I could be wrong.

nyxnyxnyx - 5/5


Amazing card! 3 fate for a whopping 6 skill on defence is insane, as is Covert while on attack. Also a conflict character, which is great, and a Courtier, which is always convenient.



Grendel - 4/5
This guy is awesome for anyone looking to shore up their Pol muscle. Covert is a powerhouse. Way above the curve for 3 cost characters.

Benjoewoo – 5/5
3 fate for a -/6 political on defense means you have Hotaru's political stat on a stick, which isn't bad. The dash can be an issue, as splashing her in military decks can be awkward, but having covert is like having a Tattooed Wanderer on steroids for political attacks. A good check for when political decks are meta.


Above Question (average score: 2.4)



Kingsley - 2/5
Why would you play an expensive attachment (yes, one is expensive for an attachment in this environment) that doesn't provide any stats at all and has only a mildly useful ability? Attachment control is so prevalent that cards like this really don't do the job - not only is this an overinvestment for its effect, it's not even reliable. At zero cost I probably still wouldn't play this, at one I think it's quite bad.

I Fight Dragons – 3/5
This attachment does a lot of work in certain match-ups. Stopping harmful events like For Shame, Rout, Outwit, Way of the Scorpion, and Mirumoto's Fury is well worth the cost considering how common those cards are across many decks. That said, 1 feels like a fair price and there's enough attachment hate floating around that this isn't always a surefire answer to those events.

nyxnyxnyx - 2/5
If a character ever came out that was worth Voltroning this might be a key piece of the deck, but until then the sheer inefficiency that comes with playing a 1 fate card that doesn't immediately provide any advantage makes this a poor card.

Grendel - 2/5
If you are unfamiliar with the game you might think this says immune to an opponent's events. It unfortunately doesn't come close to that.

Benjoewoo – 3/5
This is a meta card for decks that don't exist yet but likely will. When they come out, this would probably be a 4/5, e.g. attachment-less control decks.


Duelist Training (average score: 3.4)



Kingsley - 3/5
Interestingly, this isn't even really a Crane card - clans with higher military values will find this attachment much more useful. The effect is quite strong, but it suffers from being an attachment that doesn't cost zero, and keep in mind that the alternate cost is mostly a downside here. Strangely, this doesn't grant the Duelist trait, though that's not relevant at this phase.

I Fight Dragons – 4/5
This card is amazing on a character with mid to high (4+ military). Basically, you pay 1 and get a fairly reliably repeatable bow action on the character. That said, this card really shines outside of Crane in factions like Lion and Dragon who can get their military to ludicrously high levels and basically bow anybody. Very solid.

nyxnyxnyx - 3/5
Theoretically a good card that should provide an advantage roughly proportional to the differential between your military strength and the target's military strength every time you use it. However, the general clunkiness of it as well as the potential to backfire restricts the card a little. Crane also doesn't quite have the military strength to abuse this regularly.

Grendel - 3/5
Does what it says it does, I don't know who is going to discard cards to cancel the bow effect unless the game depends on it. Seems way better out of faction than in faction currently. I really like this in Crab choke.

Benjoewoo – 4/5
If dueling gets better, this rating will be accurate—if dueling remains rather few and far between or difficult to work, this is a 3/5 because 1 fate + 1 or 2 cards to bow someone is not very efficient.


Height of Fashion (average score: 1.8)



Kingsley - 2/5
Two fate for four stats is bad in an environment where you can pay zero fate for two stats. The fact that it's political rather than military strength makes this somewhat more playable, but a two cost attachment that can't be played in conflicts is just begging to get blown out by Let Go or Calling in Favors. Might be good in a different meta, certainly isn't in this one.

I Fight Dragons – 2/5
In a vacuum, Height of Fashion isn't that bad of a card. Paying 2 for 4 political is actually pretty solid over multiple turns. The reason this card gets such a low rating from me is the emerging prevalence of Scorpion and Dragon cards being splashed around making Let Go and Calling in Favors a common sight. With those cards around, Height of Fashion is almost too much of a liability but expect its stock to improve when attachment hate is less ubiquitous.

nyxnyxnyx - 1/5
I hate this card so much. Who in FFG thought that a 2 fate attachment that provided only +4 pol was too broken to be played during conflicts?

Grendel - 2/5
+4 Pol is a big swing. 2 fate is a big cost. Its text is a big drawback. Can't say in a game with mainboard attachment hate being valid that I will ever play this.

Benjoewoo – 2/5
This probably only playable for Crane because they can access 6 event cancels to stop all the attachment hate, and will usually turn someone into Hotaru stat wise for the next political conflict. Unlikely to get better later unless the game slows down significantly and higher cost cards become regular sights.
The Perfect Gift (average score: 2)



Kingsley - 2/5
This card gives your opponent card advantage, which is really bad. The upside is that you have the potential to give them a bad card and pick a strong card for yourself, but I think that's not enough of an upside to justify this unless combo decks become real.
I Fight Dragons – 2/5
This card is not as impactful out of the core set and unless we see a Crane deck in the future that looks for very specific pieces as quickly as possible, the drawback of giving your opponent a card (which already conflict decks are packed with very generally impactful cards) feels like too much to really warrant this include. Definitely keep an eye on this one, though.

nyxnyxnyx - 1/5
-1 Card Advantage in exchange for some card selection. A poor, poor, choice for the current card pool though it might see play in future for certain Combo decks at only 1 influence.

Grendel - 2/5
Digging through your deck is strong. Giving your opponent their worst card in a set of 4 is probably better than paying a fate especially if it gives you the answer you need. If it dug deep enough to guarantee you getting the card you need it would be playable.

Benjoewoo – 3/5
Card draw benefit is nice, but it ultimately gives your opponent the weakest of 4 cards. As decks become more optimized, this card loses value because you'll see fewer and fewer "weak" picks in regular games.
Voice of Honor (average score: 4.8)



Kingsley - 5/5
One of only two "counterspell" effects in the game, this one will be harder to slot into other decks than its Scorpion counterpart Forged Edict, but is an absolute powerhouse in Crane itself. This card and the threat of this card will be crucial to many a Crane game.

I Fight Dragons – 4/5
Events are plentiful, so any semi-reliable event cancel is going to be stellar out of the core set. The main drawback to Voice of Honor is that sometimes it sits in your hand because you can't quite meet the pre-requisite condition to play it. Once you get there, though, this card is straight fire.

nyxnyxnyx - 5/5


A big reason for wanting to maintain more honored characters as Crane is to turn this on. Countering Assassination or any 1/2 fate events is great. Condition is a little annoying but the number of events that are worth countering make any counters in general amazing.



Grendel - 5/5
Fate being fixed. Tempo being a big deal. This card is king in Crane.

Benjoewoo – 5/5
Counter spell that may as well be Crane only because honoring yourself is hard. If any clan can consistently honor 1-2 people a turn like Crane, this single handedly becomes a strong consideration for splashing Crane.
Way of the Crane (consensus score: 5)



Kingsley - 5/5
One of the best Way Of cards out there, this looks like it might be autoinclude forever.
I Fight Dragons – 5/5
Speaking of straight fire cards, Way of the Crane gets my vote for best "Way of" card out of the core set. With Crane's mid-high glory values and focus on having lots of characters with honored status, Way of the Crane will likely be a full playset in every Crane deck for quite a while.

nyxnyxnyx - 5/5
Super convenient point-and-click honor buff for Crane. You play 3 for the entire lifespan of the game, barring any drastic changes/power creep.

Grendel - 5/5
Close to being as good as way of the crab. Lacks the big swings an opponent can be forced into that WOTC does, but is pretty much always generically good.

Benjoewoo – 5/5
Even if Crane is a military type clan now (in that it breaks provinces to win) and stays that way without any form of competitive honor deck, this card will be played because at worst it reads gain 1 honor and give +1-2 to most of your guys. It is also a way to activate voice of honor and stops many dishonor tricks.
Admit Defeat (average score: 3.2)



Kingsley - 4/5
This card has a very strong effect, though it suffers a bit from being stronger early than late - since you're less likely to have free fate early than you are late in the game, that does hurt a bit.

I Fight Dragons – 3/5
Bow effects are certainly powerful, and Admit Defeat is certainly a card that when it triggers will single handedly win you the conflict. The threat of this card means your opponent should strongly consider defending with two guys every time you attack them, which is nice passive value. This card loses a few points for being very difficult to trigger once board states get wider, and that's usually when you want the targeted bow the most.

nyxnyxnyx - 3/5
The kind of card that provides benefits merely by existing, though it isn't super amazing by itself. If your opponent respects that you might have it and plays around it when you don't, you benefit. If the opponent doesn't respect that you have it and plays into it, you benefit. Very potent in combination with other removal effects, such as Assassination.

Benjoewoo – 4/5
Card deters the currently common turn 1 play of defending with the lone fate-less person to negate Ring of Water. Combos with Kakita Kaizen to make his duel even more of a mind game. This could become a 5/5 if cost curves rise and/or meta gameplay tactics prefer going into the conflict phase with multiple fate in the pool.

Grendel - 2/5
Just a little too limited in use to be the card you want it to be.
Noble Sacrifice (average score: 3.6)



Kingsley - 5/5
This is a card that people will dread for some time to come. I know a rating of five may be controversial here since this will not always go off, but the threat of it doing so will shape the game against Crane.
I Fight Dragons – 3/5
So I have a lot to say here because this card has a lot going on. Noble Sacrifice is one of 4 Conflict cards that directly removes characters from play, making it a very powerful effect when set up properly. Many a game has Noble Sacrifice won me a huge swing in tempo because I managed to trade my Brash Samurai for a clan champion. On the same token, for every time this card has been huge for me, there has been another time it sat in hand and I wished it was something more immediately impactful without set up. This card loses some points because Crane can have a harder time landing a targeted Dishonor outside of the Fire ring, and sometimes your honor effects don't line up well enough to pull it off; still, a potentially very powerful card that one would be wise to remember when playing against Crane.

nyxnyxnyx - 2/5
Kind of a stronger, more targetted Way of the Crab, but with way tighter restrictions. The first condition is easy, the second is way trickier. Note that the sacrifice is a cost, so it's extremely painful to have this countered.

Grendel - 4/5
Crane has quite a few ways to get honor out on the table. A lot of people are playing Scorpion or splashing Scorpion for Edict/CiF. Super relevant right now. If an opponent is thinking you are holding it they will go to great lengths to protect fire rings. Very easy to start making favorable trades with this and even supersede WOTC. 5/5 if Scorpion stays super meta centric.

Benjoewoo – 4/5
This is Crane's sole in clan kill action, so it'll stay at least a 3 until better options come out. Because of its targeting requirements, it'll be difficult to redirect in the event those types of cards come out, and the only current counters are event cancels or reprieve. If Crane get more cards to dishonor the opponent's characters, this jumps to a 5/5.
NuFenix and Richardirola like this
Article: Legend of the Five Rings Review: Crane