Welcome to Card Game DB
Register now to gain access to all of our features. Once registered and logged in, you will be able to create topics, post replies to existing threads, give reputation to your fellow members, get your own private messenger, post status updates, manage your profile and so much more. If you already have an account,
login here
- otherwise
create an account
for free today!

1
What are you smoking? (Tournament Rules Changes)
Jan 02 2016 12:30 AM | istaril in
Articles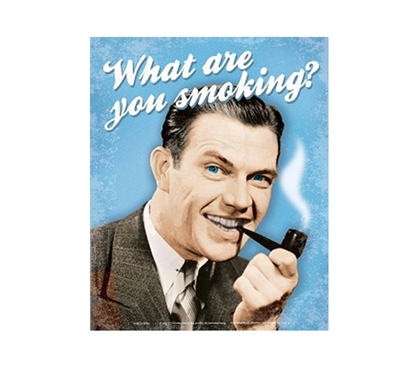 FFG releases some truly great games with high quality components. But when it comes to product logisitics, public relations, and organized play - they have some real head scratchers. Yesterday, they gave us one of their finest examples: these tournament rules.

But before we even tackle the actual changes, let's look at the driving reasons behind the change - which they were kind enough to explain here.
Part I: The "Justification" (Istaril)
Apparently the problem they're trying to fix is in the incompatibility of the swiss system with games where there are outcomes other than wins and losses. Which is interesting, because the swiss system is practically designed for Chess, which allows for other results (draws). If it seems like I'm picking nits, it's because I'm in one of those moods.
First and foremost, we want to stress that the tables for number of Swiss rounds and the ensuing cut to single-elimination that you see in a game's tournament rules are only required for official competitive-level tournaments, like the upcoming Store Championships.
Right, except that's at odds with the document itself, which says "The suggested number of swiss rounds". Sure, that's not really a fair gripe, because I actually wholly support the idea of standardizing their "official" tournaments (round length/tournament structure) because it helps keep the experience consistent as you move upwards to Worlds. But as I'm going to get snarky soon, might as well start now.
After talking with competitive players, consulting the game developers, and running simulations and trial runs, we found that we could meet that goal while creating a better experience for all tournament participants.
Is there a single Thrones "competitive" player that'll step forward and admit to being consulted? I bet there isn't!
At tournaments with moderate attendance levels, the number of Swiss rounds and the ensuing cut to single-elimination places a greater emphasis on tiebreakers for players without the maximum amount of tournament points.
WHAT? This is for all of you that said "You know what I love most about tournaments? Having my entry to the cut being determined by SoS as a tiebreaker". Which is no one. There are arguments for eliminating the cut, for expanding it, but none for making tie-breakers more important. At least not in thrones (In netrunner/SW, where you have functionally twice as many swiss rounds, or X-wing, where the tie-breaker is based on your margin of victory and therefore affected by your performance, there might be a case, but if that's their justification for applying it to thrones, they deserve to be called out).
With large tournaments, we are complimenting a reduced dependance on Swiss rounds with an increased size of cut to single-elimination.
Hey, this one might even make sense (I have arguments against it, but there *are* arguments for it), except that 1) it contradicts the point above, and 2) they did not actually do this. They did exactly the opposite.
Part II: The "Improvements" (Istaril)
The "improvements" can be summed up with this little image:



Let's start with what's changed: Officially, nothing really. We didn't have official tournament guidelines in the 1.0 tournament rules (although there were some that shipped out with tournament kits). Functionally, though, a set number of swiss rounds was used to "guarantee" no more than 1 undefeated player - which meant 3 rounds for 5-8, 4 for 9-16, 5 for 17-32, 6 for 33-64... and so on.

This means that for any tournament between 17-24 or 32-44, or 65-128 attendees, we're losing a round of swiss. That may not sound like much, but those are very common ranges for store, regional and national championships, respectively. They also mean that there are a number of situations where several undefeated (as many as 3, without counting the effects of byes which could boost that) players enter the cut - rather odd indeed, and somewhat counter to the purpose of doing swiss rounds. Here's where I'd normally stop and ask the question "why?", but I can't interrupt this. I have to move on to the next, even more baffling change; the size of the cut.

In first edition, the goal was "roughly" to have no more than 25% of the field make the cut. It was often fudged (by FFG too), but that would mean top 2 from 8-15, 4 from 16-31, top 8 from 32-63, top 16 from 64-127, and so on. Now we lose a cut entirely until we hit 17 players, and half the cut size from 32-40 and 64-76.

People like the cut - it's a goal to aim for, but that's not the absurdity I'm going to highlight here. At a 40 person tournament, more than half the players with a single loss will fail to make the cut on SoS. The whole point of a cut (as opposed to swiss or true single elimination) is to be more forgiving to variance, but here we've actually 'increased it' for most players, boiling the question down to "did you lose that 1 match in your first 2 rounds? - if so, goodbye".

Mathematically, these two things combine to bring us closer to true swiss tournament, without the advantages of actually crowning an swiss champion. It's baffling. The only "advantage" I can possibly see is shortening tournaments, and, who wants to play fewer games?
Part III: The effects (wwdrakey & JCwamma)
Variance: The new structure actually increases the impact of variance on Tourneys.
In an all-swiss Tourney, one unluckily bad unrecoverable setup, or simply arriving a bit too late to the venue and thus being given a loss, means you have no chance of winning the Tourney anymore. The current changes expand the amount of Tourneys where these situations can occur significantly for both small (more swiss-only events) and medium-sized Tourneys (luck-based tiebreakers at 4-1)
.
It should be noted that due to only a single game being played in a match (due to time constraints), Thrones is already a game where variance can play a very big role, and it's not something we should be emphasizing more. In fact, it could be argued that the whole Swiss + Cut system is important in Thrones

because

it helps mitigate the game's otherwise inherent variance.



There are two more issues with this. Firstly, that the tournament effectively becomes single elimination but requires you to continue playing even after you've effectively (though not technically) been eliminated for a further 3-4 rounds of Swiss - fully aware that it's a pointless, fruitless endeavour. Secondly, that the previous statement is only actually true for about half the people that finish X-1, and that the other half make the cut anyway. So it's disheartening for players and inconsistent, the best of both worlds!
Reduced Travel: There's a long-standing culture for travelling to Thrones Tourneys, and this change will likely have a very negative effect on its popularity.
Essentially, people are more ready to travel for a swiss tourney followed by a cut, than they are for just a shorter Swiss. Why? Because they get more content (whether it be actually playing, or just watching others duke it out in the Finals) for the travel time & money they spend. On average, a swiss round and a cut round more! This is especially critical for smaller tournaments, which can wind up becoming a "self-depleting" prophecy (the fewer people that bother travelling, the smaller the tourney, leading to even more people staying at home), until they shrink under a specific critical limit... at which point the TOs will simply start deciding that hosting them is not really
worth the bother
.
Large Tourneys - For large Tourneys like Stahleck, these rules are frankly a joke.
​

The most recent Stahleck had a tournament of 228 players, yet the size of the swiss and cut max out at 149 (for number of swiss rounds, and 77(!) for size of cut). The organiser of a large tournament is essentially being asked to treat their tournament as a much smaller tournament than it actually is.
This clear representation of a lack of ambition for the scope of the game could be dismissed as a basic incompetent oversight, but it's important not to overlook the possibility that this is a deliberate move, designed to stop the game from growing. FFG have an event centre that is simply inadequate for holding tournaments larger than ~150 people, especially with the current structure of their World Championship Weekend. By not facilitating tournaments larger than they are able to officially host at their own venue, FFG are demonstrating an insular trait, seemingly with an intent to drive away those surplus players.
This might sound like a conspiracy theory, but when you factor in FFG's constant struggles to provide enough supply to fit the demand, there seems to be an actual
motive
for a "but not too big…" attitude - an attitude that most competitive players, i.e. those who will attend the tournaments these rules apply to, would likely disapprove of. For anyone who views this game, and by extension
all
FFG games, as a potentially worthwhile game to invest in the tournament scene of, this is a very troubling policy to perceive.
Alienating TOs: The changes go against the experience of established veteran Tourney Organizers (TOs), and risk alienating said TOs.
Do not kid yourselves, a lot of the competitive scene within LCGs has always been made and supported by a community of veterans, who love the game enough to try and keep it active in their prospective regions. Mostly, TO:ing for games like AGoT is a somewhat thankless job, especially if it's even stopping you from playing in the events yourself. It's one thing to do all that work for free, but another to also feel like FFG is only making the job and knitting the community together
more difficult
, instead of supporting it.
Fragmenting the Tournament Scene: An unpopular change such as this is unlikely to be adopted in events where it is not required.
While many Thrones TOs are experienced enough, and so emotionally invested in the game that this will not stop them from organizing said Tourneys, it will likely lead to more and more of them simply deciding to not follow FFGs suggestions (since the Rules leave an "out" for doing this), with the feeling that "clearly FFG does not understand the realities on a street-level". This in turn means FFG has less and less control over how Tourneys are shaped, which further leads to increased differences between Tourneys, rather than the uniformity we'd hope from an enforced rule.
Ratatoskr, imrahil327, Ire and 12 others like this
Article: What are you smoking? (Tournament Rules Changes)