Welcome to Card Game DB
Register now to gain access to all of our features. Once registered and logged in, you will be able to create topics, post replies to existing threads, give reputation to your fellow members, get your own private messenger, post status updates, manage your profile and so much more. If you already have an account,
login here
- otherwise
create an account
for free today!

0
GenCon 2011 3rd Place Deck (Top Targ Joust Deck)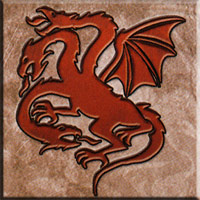 I want to take a few minutes to discuss what I think is currently the most powerful House Targaryen build in joust. I don't mean to suggest this is somehow the "perfect" list, but just that the Maester's Path agenda is clearly the best build for House Targaryen, and an "optimized" list would look similar to the one below.
At GenCon, the following list went 4-2 in the preliminaries and won another two games after that, ultimately losing to a Martell Knights of the Hollow Hill deck that ran Narrow Escape and an unimaginable amount of draw/reveal tech. One of the preliminary losses was a modified loss to a Martell summer deck that would have been an outright win for Targ had the 50 minute time limit been 1 hour instead (the game was stopped at 11 to 13). The other loss was an unequivocal mauling at the hands of a Greyjoy Maester deck piloted by former world champion Casey Galvan.
Why Maester's Path rather than Summer?

In the run-up to GenCon, the Maester's Path was not the favored agenda for House Targaryen, or at least that was my impression. Not only is the summer build more popular for its burn and resource support, but many would argue summer is a safer metagame decision, given the popularity of Martell Summer and the expectation that many decks would run attachment hate this year. After a bit of playtesting, however, I found that the maester version moved much faster in the early game, and was more consistent as the game ran on.
The maester version boasts several advantages over the summer version. First, maesters are less reliant on locations. Although many players list House Targaryen's powerful location-based effects as an asset, most competitive summer Targaryen decks I have seen are bogged down in 16-20 locations. The high number of locations slows down the early game, and makes the deck much more vulnerable to both location-discard and character control, since characters make up a smaller portion of the deck.
Second, the Maester's Path provides incredible card advantage. Chains pulled off the house and onto characters essentially functioned as draw + gold. When combined with Xaro's Home, and recurred with Lady Daenarys' Chambers, a well-played Targaryen maester build can easily draw an extra 1-2 cards and recur 2-3 cards per round. Moreover, the Pale Steel Link provides an easy way to take advantage of the Pyromancer's Cache's powerful draw ability without paying the +2 gold penalty for an out-of-house card. (On average, I drew 2-3 extra cards by round 4, easily outdrawing Martell players.)
Third, despite the lack of Carrion Birds, maester decks are more reliable and efficient at dealing with opponents' Black and White Ravens. With a combo using the Copper and Tin links, a player can discard an opponent's summer raven with a single kneel of a maester.
Fourth, a Targaryen player can easily boost the strength of the (often otherwise inefficient) characters using Apprentice Collar. This makes it easier to win challenges and results in fewer characters lost to your own or an opponent's Threat from the North.
Finally, the maester focus allows the deck to run the most efficient burn mechanic House Targaryen has ever seen: Killer of the Wounded/Apprentice Collar + Lead Link. During a round in which Threat of the North is revealed, the Killer can discard an opponent's character from play every phase in what functions as a one-sided Valar that requires no cards from hand.
The Decklist

House Targaryen (
The Maester's Path (GotC)
)
[Chains attached to agenda--6]*
Copper Link (GotC)
Bronze Link (FtC)
Tin Link (CbtC)
Lead Link (CbtC)
Pale Steel Link (FtC)
Apprentice Collar (GotC)
Note: The above 6 attachments were the only chain attachments legal for GenCon.

Characters (28)

1x
Horseback Archers (QoD)
2x
Ser Jorah Mormont (PotS)
1x
Craster (WotN)
1x
Khal Drogo (QoD)
1x
Shadow Prophet (SaS)
2x
Jhogo (OSaS)
1x
Green Hatchling (TWH)
3x
Killer of the Wounded (QoD)
3x
Shadow Seer (FtC)
3x
Dragon Thief (AE)
1x
Varys (SaS)
3x
Refugee of the Plains (RoW)
3x
Advisor to the Crown (QoD)
1x
Pyat Pree (QoD)
1x
Black Hatchling (DB)
1x
Brown Ben Plumm (Core)
Locations (15)

2x
Khal Drogo's Tent (Core)
3x
Eastern Fiefdoms (Core)
2x
Lady Daenerys's Chambers (Core)
1x
Rhaenys's Hill (TBoBB)
2x
Xaro's Home (Core)
3x
Summer Sea (Core)
1x
Meereenese Brothel (BtW)
1x
The Red Keep (TftRK)
Events (4)

3x
The Hatchlings' Feast (ASitD)
1x
Favorable Ground (QoD)
Attachments--excluding those on house (7)

2x
Apprentice Collar (GotC)
3x
Flame-Kissed (Core)
2x
Pyromancer's Cache (TWot5K)
[restricted card]
Plots
At the Gates (GotC)
Retaliation! (ASoSilence)
Regroup (KotStorm)
City of Soldiers (TBoBB)
Loyalty Money Can Buy (QoD)
Valar Morghulis (Core)
Threat from the North (PotS)
Article: GenCon 2011 3rd Place Deck (Top Targ Joust Deck)