Welcome to Card Game DB
Register now to gain access to all of our features. Once registered and logged in, you will be able to create topics, post replies to existing threads, give reputation to your fellow members, get your own private messenger, post status updates, manage your profile and so much more. If you already have an account,
login here
- otherwise
create an account
for free today!

0
Stick a spoke in their Wheels (within Wheels)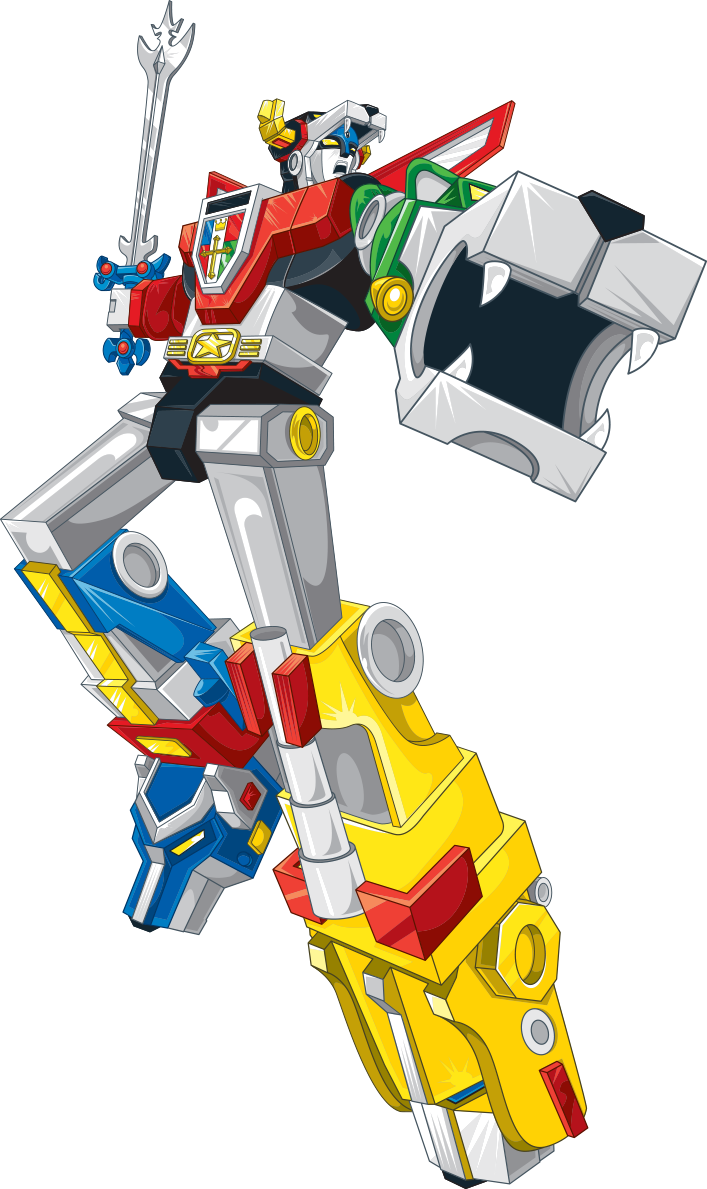 If you haven't heard, combo is making a pretty big appearance in the Thrones scene. First was
Hyper Viper
, then
Wonder Woman
, followed by a large group all bringing Hyper Viper to Worlds (although, admittedly, not performing all that well) - and now a store championship with a pair of Voltron Brienne decks in the final (
Deck 1
,
Deck 2
) - with subsequent Annals-based combo decks pushing the
envelope
since then. As the card I designed is featured rather prominently in these decks, I thought I'd take a crack at them.
I understand there are people who don't enjoy playing against these decks, and that are clamouring for a restriction/erratum. I also understand where these people are coming from - Thrones is a game that has historically quashed combo. That said, Thrones 2.0 has managed to build-in a few combo decks (e.g. the Wall, The Painted Table) that are clearly intended to have a different kind of win condition, and largely managed to avoid having these decks dominate for long periods of time. Why? Because the answers existed within the meta. I delight in these sorts of puzzles where I'm racing against the clock to find a solution, so I thought I'd take a crack at these innovative and remarkable combo decks and see how they tick, and see if I can make them… not. And if I can't, and they start showing up everywhere, I'll join you in clamouring for restriction!
Let's also be pretty clear - the first time you play against something like this, you lose. It's designed to catch you off-guard, and it's hard to beat unless you know exactly what it's doing. You need to realize you're playing against a combo deck and have an idea of how it plays, exploit its weak points and have a deck capable of doing so.
The Counter - These decks *are* counterable. Nobody is arguing otherwise - I think what people are mostly complaining about is that, without sideboards, they don't want to dedicate a large portion of their deck to "silver bullets" just because one meta-warping deck exists. I'm going to briefly list some of the options, but these are clearly the low hanging fruits: Fortified Position, Weapons at the Door, Your King Commands it, The King's Peace, Whisper Campaign and Forgotten Plans are all about delaying the combo a turn by largely shutting down an Annals turn entirely. In contrast, Barring the Gates and A Game of Thrones are about forcing your opponent to draw a few more answers (potentially delaying a turn), while Battle of Oxcross can do the same but also has the potential to let you squeeze in a win. And there's always Heads on Spikes, to play the odds (especially following a Wraiths in their Midst). I do want to make a point here, though - several of those plots are reliable, and you can reasonably include them in your deck even if you don't face a single combo deck.
There is also an archetype that is inherently better against combo; Rush. A deck that, given the room to maneuver, can reliably win in 2 turns. While combo decks have become faster, "out-rushing" and/or some location disruption was generally what proved the downfall of the combo decks played at Worlds. Other combo decks can also play a rather strategic (though tedious) game of event counters that results in a completely different match.
Still - you don't want to play rush or combo, and you don't want to change your plot deck at all... how do you approach playing against combo?
Know you're playing against combo. You have a mulligan to dig for the right cards in your deck, and you're *definitely* going to have cards that are disproportionately important in this matchup. The ones that are going to draw out a nightmares, a hand's judgement, or that can accelerate your deck to squeeze in a win before the combo deck does. Icon distribution is typically far more important than strength. You need to have a game plan going into the match.

"Learn the combo". Their game plan is extremely predictable, but you need to learn to recognize it. You need to know exactly when your opponent is going to push for the win, and chances are you need to win initiative on that plot. Identify higher value targets - if they are dependent on a 1x Mag the Mighty, ensure he (and Isle of Ravens) are your seen-in-flames targets. This requires practice.

Do not accelerate them. This seems like a weird one to state, but A Time of Plenty and Late Summer Feast are such common plots these days, and they're *awful* against combo. The entire point of their deck is to get cards in their hand and dig for options, don't help them along! If they're scramming to play events for Taena or Knight of Flowers triggers, don't give them 'freebies' by letting them use a Hand's Judgement they otherwise couldn't have used.

Put pressure on them. Intrigue away cards every turn (multiples, if you can, Wardens of the West!). Play out potential Brienne answers; Highgarden, Melisandre (Core), Lordsport Shipwright, Isle of Ravens, White Tree etc even when you don't expect them to work. Even just drawing out a nightmares is requiring one extra card on the combo turn, and can put the squeeze on them. You can even bluff this aspect; letting them go first on the Annals turn almost necessitates that they plan for a negative attachment (even when you don't have it). Claim power aggressively, forcing them to push for a combo win a turn earlier than they'd like.
Now I thought I'd offer some concrete examples from my first 3 games against the Tyrell/Lion Brienne Voltron.
Game 1
: Greyjoy "Rains of Castamere" Drowned God vs experienced combo player.
The GJ deck isn't good, but it's fun, and it has one answer to Tyrell/Lion that had real potential. I wanted to see how much mileage I could get out of it.
I also get to use the inherent pressure of GJ to destroy locations if he marshalled them, but more likely just prevent him from getting any cards on the board for the first two turns. I wanted to get some events like Ahead of the Tide into my discard early to use them off my opponent's Annals, to potentially draw out HJ's earlier. I wanted at least one renown on the board. Theon might draw out a nightmares, or could push through a WDNS.
T1: I Annals, he Wheels within Wheels'd. He took a single event, and I believe played only that Bear & Maiden Fair that turn. This was exactly what I needed; a good offensive Annals.
T2: He used Time of Plenty, and got Taena on the board. He managed to motor his way through an impressive portion of his deck. I climbed to some ~10-11 power.
T3: I had to Valar away Tyene, knowing he would Annals. His game plan sputtered when his draw ran out. He conceded.

And the best Combo counter is......
Game 2:
Stark "Rains of Castamere" (Sam Braatz's deck) vs inexperienced combo player.
I had to aggressively mulligan for pressure on his deck; Rickon being my number 1 choice, but Robb's renown or Catelyn's presence would all be useful targets to put pressure on him. I needed the option to hunt down Grey Wind to shut down Taena. The North Remembers has the potential to get rid of her too.
T1: I started with Rickon on the board, delaying his Wheels (Time of Plenty instead). I managed to marshal a 2 gold Begging Brother who shut down two Taena triggers, got 3 challenges in, triggered Rains, and really accelerated. In hindsight, he probably should have opened FSOW against Rickon. The game mostly went my way. I closed T3 challenges, as he hadn't found Mag in marshaling.
Game 3
: Bara/Rose (Kneel) vs Inexperienced combo player
This plan was more about overwhelming my opponent with targets that could interfere with his combo. I would use Queen's Men and Seen in Flames to pick out a few key cards and make it harder for him to find his answers (and fuel his draw), and have a suite of attachments (Visited by Shadows, Traitor to the Crown) and a few options to kneel Brienne and shut her down (Visited + Consolidation of Power, Melisandre) that would require answers.
T1: He flipped Wheels to my Riddle. His turn did not go great, although he did get a duped Taena in play, cheekily aware I didn't run Marched. I got to use Queen's Men and bounce them back to hand for a re-use next turn, as well as a Seen in Flames.
T2: I figured he had about a 20% chance of flipping Annals this turn, but was more likely to build his hand up given that I was not threatening to hit 15. I flipped Counting, and he flipped Annals. Sadly, he took initiative and made me go first, as I'd drawn into two great attachment counters (Traitor, Visited by Shadows), but I still figured my odds were pretty good here. He did manage to pull off the combo without a single card to spare (he didn't hit doran's solar, he didn't have rattleshirts, and he had no Hand's Judgements or Nightmares left to use) - his last card was the Olenna's Machinations he needed to seal the deal. He hit 15 with dominance.
Take home: I think I played this one correctly. His gamble of flipping Annals a turn early paid off, but I was playing the odds here.
In conclusion, my first testing session against Combo went well - obviously I (and my opponents) could use a little more practice before getting a real feel for it. I do believe the answers exist and are playable without warping your deck, but that doesn't inherently mean those decks *should* exist - that's a completely separate discussion.
I'd love to hear your success stories countering combo in the comments.
Article: Stick a spoke in their Wheels (within Wheels)