Welcome to Card Game DB
Register now to gain access to all of our features. Once registered and logged in, you will be able to create topics, post replies to existing threads, give reputation to your fellow members, get your own private messenger, post status updates, manage your profile and so much more. If you already have an account,
login here
- otherwise
create an account
for free today!

3
Of Combos And Men 1: The Gloin Engine
Of Combos And Men
combos
sirprim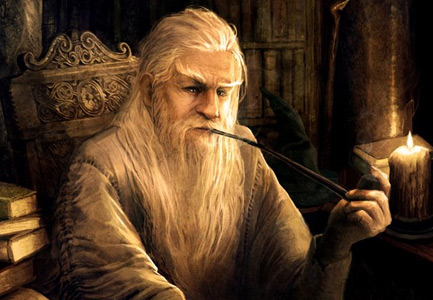 Of Combos and Men is probably the logical next step after my deckbuilding articles. Here I will be talking about certain cards and combos, that I personally find interesting, underused or just plain fun. But more importantly I will try to point out what kind of strategic considerations each combo brings for your deck(s) and how to use them. After outlining the combo there usually will be a follow up article with an actual deck, so that people can get a better feel how I integrate my combos and maybe try the deck out themselves.
Alright, off we go.
The combo I am going to talk about today, is one that I sometimes read about on forums, but seldom find any decklists floating around. The combo seems to be obvious and not weak to many people, but I still wonder why it is so rarely played (or am I imagining things?).
Given the title of my article, everybody already knows what I am talking about, the basic combo is: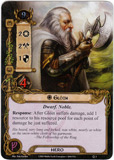 Gloin (Core) + healing effects

This is the obvious part, you get damage on Gloin and you heal him again, then rinse and repeat. But you can take it one step further and "play" (which means your deck is prepared for it, just having Gloin + healing would not be enough in many cases) the following combo: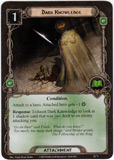 Gloin + healing effects + safe undefended attacks
By taking it this step further, you can get a lot of extra mileage out of this combo and I will explain it in more detail later.
The Basic - healing and hitpoints
Healing

Now this is the (again) obvious part. You will need healing and plenty of it, but Lore has a pretty big arsenal already. Cards like Daughter of the Nimrodel (Core) and Self Preservation (Core) are very essential for Gloin, but their effect is really welcome anyway, so putting them in your deck is not going to clutter things up as some "combo-only" cards might do in other circumstances. When viewing it from a different angle, one could say that Gloin turns those cards into non-unique versions of Steward of Gondor (Core)!
Funnily this is probably one of the only situations, where our new all-star Warden of Healing (TLD) is not superior to the Daughter (but he still is good, as any healing is welcome)

Hitpoints

Hitpoints are another obvious addition for Gloin. Just a single Citadel Plate (Core) increases the value of this combo by a large margin. Once you might even get a 2nd copy on him, cards like Lore of Imladris (Core) suddenly have the potential to heal double digits, which frankly is insane. But also cards like Boots from Erebor (KD) and
Hardy Leadership are reasonable choices as each hitpoint does indeed make a difference in this set up.
The Advanced - shadow card control
There are plenty of reasons, why you would want to make Gloin able to take undefended attacks. He takes more damage that way (yay), you safe actions by not needing to defend and he can take multiple hits per turn, which is very important. So how to do it?
canceling shadow cards
Even a single shadow card can ruin your day, especially with undefended attacks. The simple and common Dol Guldur Orcs (Core) often spells H E R O D E A T H when hitting the table as a shadow card. And since hero death is roughly the hardest thing to recover from, you better bring some Hasty Stroke (Core) or Dunedain Watcher (TDM).
discarding shadow cards
With the recently new additions of Dawn Take You All (RtM) and the Rider of the Mark (RtR) you can now discard shadow cards in advance. And while you may hit one without an effect anyway, the important part is that you now know that in advance!
knowing shadow cards
talking about knowing in advance brings me to the next section of cards. Seeing the upcoming shadow cards in a repeatable manner is actually really really strong with Gloin. Especially Dark Knowledge (Core), but also Henamarth Riversong (Core) (and similar cards) for example give you a lot of shadow effect control for your buck.
The oddities
There are some cards that work well with Gloin by offering some small "combos" of their own. One of those cards is Frodo Baggins (CatC), he can take almost any hit, so whenever an undefended attack goes wrong you likely are glad, that Frodo is around. He is a great insurance.
A different kind of "combo" would be with Keen-eyed Took (THoEM). You can declare him as a defender and after(!) the shadow effect resolved (as a defended effect) you bring him back to your hand using his ability. So in essence you already know what is coming (like Dark Knowledge) AND the effect already resolved in a more harmless manner.
Of course there might be more, but this suffices for now I guess. Feel free to comment, if I forgot something.

Summary - What this combo actually does
What does this combo do? The answer is simple. You take as many safe undefended attacks as you can heal and enjoy life.
But, what does this combo
actually
do on a strategic level? Well, this is also not too hard to answer, but much more important to know. This combo...
... soft-counters enemies. And has the potential to do this a lot
... generates resources at the same time (article about resources upcoming)
... gives you a sizable action advantage as you don't have to exhaust (or even kill) characters for defending against enemies (Again article upcoming)
(... taking the attacks undefended can potentially generate even more resources as Gloin does not apply his defense there)
So, this is actually a 3 for 1 combo, quite a good deal, but of course it has its set up time. Is it worth it? Well, only one way to find out

The first part though (soft-countering enemies) is really important for the sake of my prior articles. With this combo in place you don't need to bring a big attacking force (hard-countering enemies) because you can very likely have 2-4 enemies just engaged with you and fueling you without really harming you. Those enemies are out-of-the-game as far as their impact is concerned.
It is almost like in martial arts: You absorb their blows and turn their force against them!
Hopefully I could encourage you to give the old Dwarf a run in one of your next decks.
Alright then, see you next week,
Sebastian
P.S.: Anybody playing a Gloin deck already? Built one after reading the article? Head over to the
deckbuilder
and share it with us, I bet people would like to see some variants.
Hastur360, bigfomlof, Reager and 1 other like this
Article: Of Combos And Men 1: The Gloin Engine