Welcome to Card Game DB
Register now to gain access to all of our features. Once registered and logged in, you will be able to create topics, post replies to existing threads, give reputation to your fellow members, get your own private messenger, post status updates, manage your profile and so much more. If you already have an account,
login here
- otherwise
create an account
for free today!

0
Knights of Ren 501 - Hello There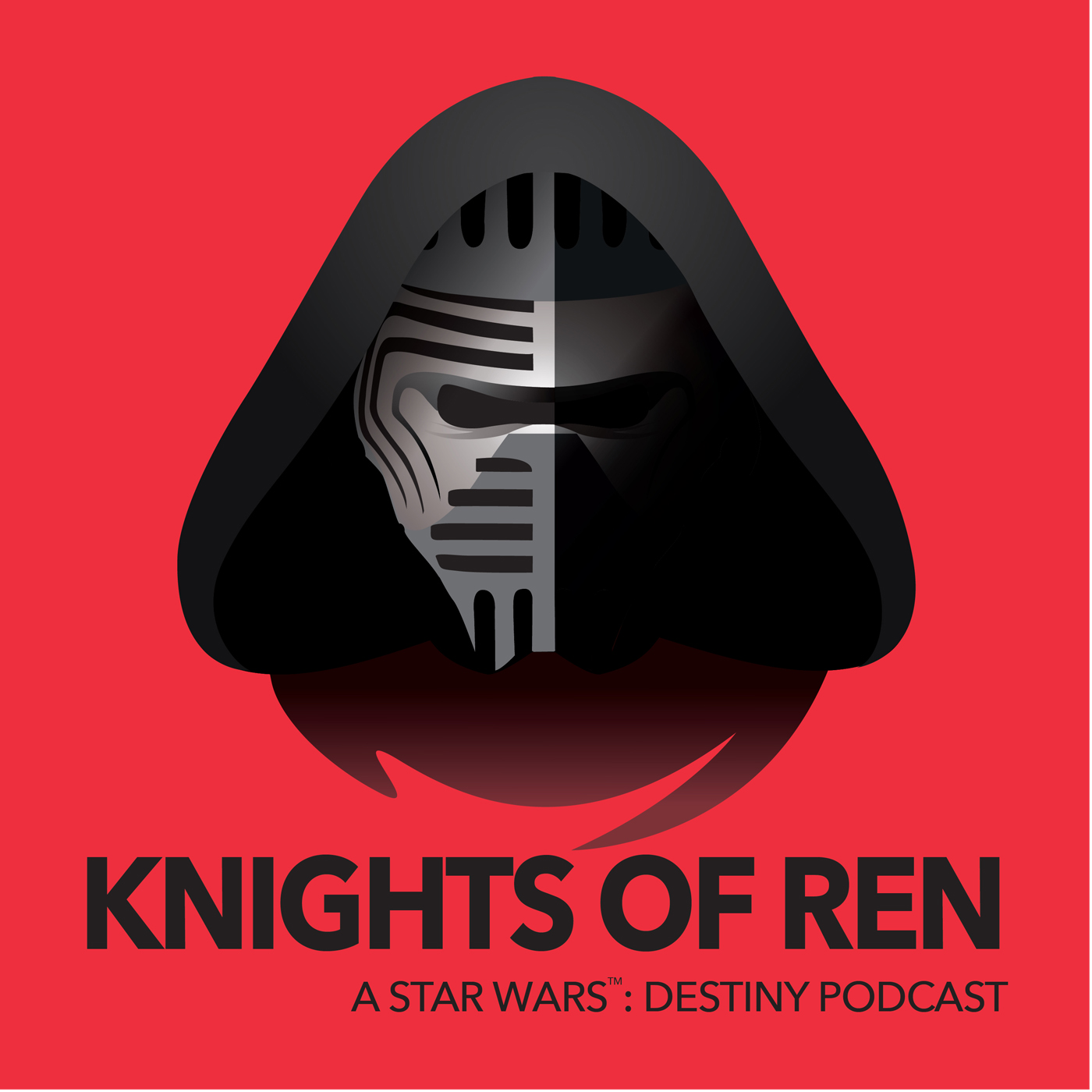 http://shoutengine.c...llo-there-49056
The new year has come and Star Wars Destiny is about to drop a new set. This week we talk about what we have been playing over the holidays and what we expect to see when Legacies is released and what decks to watch for when it becomes legal for Regional events. Todd and Rick setup a proxy Legacies tournament last week and they recap what did well and what unique decks made it to the tables. Sugi talks about his mill decks going up against Agent of Zion and how JarJar and the Jedha Partisan work well with Yoda in hero mill.
Podcasts:
Countdown To Worlds:
http://shoutengine.c...ntdownToWorlds/
Galactic Senate:
http://shoutengine.c...enate-101-40212
Support Knights of Ren:
Patreon:
https://www.patreon.com/KORpodcast
Connect With Us:
Facebook:
https://www.facebook...tsofrenpodcast/
Twitter:
https://twitter.com/KoRPodcast
Discord:
discord.gg/bEAtcQZ
YouTube:
https://www.youtube....XnxfO68XXtKRAsw
Partners:
Artificery:
https://artificery.com/
Severn Gaming Network:
https://www.youtube....FY833bpdC-qOOJw
Starkiller Base:
https://www.youtube....UQ_QmcOIZwZNOKg
Article: Knights of Ren 501 - Hello There