Welcome to Card Game DB
Register now to gain access to all of our features. Once registered and logged in, you will be able to create topics, post replies to existing threads, give reputation to your fellow members, get your own private messenger, post status updates, manage your profile and so much more. If you already have an account,
login here
- otherwise
create an account
for free today!

0
Legend of the Five Rings Review: Lion Clan
Sep 17 2017 12:00 AM | Kingsley in
Articles
l5r
review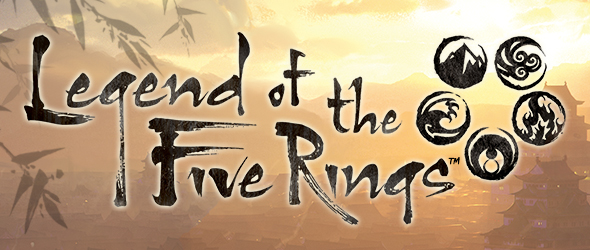 Welcome to the Lion clan review! As always, provinces are coming later and stronghold ratings are for the stronghold card itself, not the faction as a whole. Our review board:
nyxnyxnyx: nyxnyxnyx is a competitive player from Singapore who has played Netrunner, Conquest, and AGOT 2.0.
Kingsley: Kingsley once played Conquest and Netrunner competitively and is excited for a new and intriguing LCG.
benjoewoo: Old5r player, coming back and excited to see this game revive.
I Fight Dragons: I am an avid card game player who has played Magic, Netrunner, and Conquest competitively and L5R casually in the past. For the L5R LCG, I went 5-0 in the 704 person Kiku Matsuri and became one of the first Phoenix Hatamoto, then placed in the top 8 for the following 256 person inaugural tournament at Gencon 2017. I host a podcast focused on competitive play and being a better player called The Winter Court Podcast.
Grendel: I have around twenty years of card game experience. At one time I was the worst rated player on DCI in the state of Tennessee. I have played several games to varying degrees of competitive success locally. For FFG's LCG line I have only played Conquest competitively in which I have achieved second place in a 50+ OCTGN league, second and fifth place in two regional events, second in a store championship, and took home several game night kits. Beyond just playing a game. I enjoy discussing theory, strategy, and tactics for said game.
On to the reviews!
Yōjin no Shiro (average score: 4)



nyxnyxnyx - 5/5
12 honor, +2 province strength, making it the best province stats-wise of the lot. Put into perspective, you're roughly half a card up on 11-honor clans and 1 card up on 10-honor clans. The ability, however, is pretty meh, only working on attack and boosting only MIL. Note that while it adds MIL, it's technically usable while attacking in POL conflicts, for the purposes of stuff like Lion's Pride Brawler and Duels. Also remember that it only buffs characters present at resolution of the ability, so characters you add in afterwards won't benefit from it. Still a pretty good SH that will pump out 1-3 MIL reliably every turn.

Kingsley - 4/5
This isn't a very versatile stronghold, but the sheer military attack power it gives you is strong. In some cases you'll be able to use this in order to enable your card effects or disable your opponent's card effects during political challenges, but most of the time it'll just enable powerful military aggression.

Benjoewoo – 3/5
You play this if you want to play Lion, so auto-include for now. Compared to other strongholds, this is powerful, though not flexible. Not as good of a buff for Crab, but this usually ensures you win military conflicts, and will often get you a break. Also easily breaks normal buff metrics if you have 3 or more attacking characters. Could easily be replaced if there's a different, equally strong effect on a Lion stronghold because this favors swarm over elite builds.

I Fight Dragons – 3/5
Shiro no Yojin is a stronghold that is really focused and not very flexible; but what it does, it does well. This Stronghold gives Lion an absurdly strong final push once they reach your stronghold that requires a lot to survive, and most decks simply can't handle it. Outside of the final push, it does give a nice edge in military conflicts while the Lion player is attacking, which will happen every turn.

Grendel – 5/5
Allows multiple characters to get unbelievable values for their cost.


Obstinate Recruit (average score: 4.2)



nyxnyxnyx - 4/5
Roughly the stats of a 1-cost character (slightly worse) with a relevant Bushi trait, if you're willing to jump through a hoop. Lion has a bunch of more-honor-matters cards, and this is one of them, albeit only needing to tie. The requirement will be awkward to fulfill in some matchups, and might be restrictive for honor bids and including cards like Assassination. It's a great card, but I would not be surprised to see this card being cut when better options appear later on to open up a playstyle for Lion that doesn't require being up on honor.

Kingsley - 4/5
Obstinate Recruit provides great efficiency but with a significant weakness - if your opponent manages to get above you in honor, he gets discarded immediately! This makes putting fate on him very risky if honor totals are at all close, and even just playing him without fate has the potential to go badly. That said, zero fate for a 2/0 that can become a 3/0 when attacking is so good that this card is still very strong.

Benjoewoo – 4/5
Free guys are generally good. Free guys are amazing for swarm. These guys are free, with a drawback that will often only matter in the mirror or if you bid aggressively. Solid for 2/0, so they can at least participate in political in case you want to avoid unopposed and the like.

I Fight Dragons – 4/5
So long as you remain more honorable than your opponent, which is a feat that's not terribly difficult with Lion, this guy is a Fine Katana with a body. Free characters should never really be passed over, and this guy is no exception and one of the main reasons for Lion to consider their honor total when making decisions in the game.

Grendel – 5/5
0 for 2 with a drawback that is pretty easy to avoid or mitigate with staging ground/gunso.


Ikoma Prodigy (average score: 3.6)



nyxnyxnyx - 4/5
Almost strictly better than Otomo Courtier, with a very relevant Courtier trait. You almost always want to put 1 additional fate on this to trigger its reaction, which is equivalent to roughly half a card and relieves some pressure off the more-honor-matters cards' requirements.

Kingsley - 4/5
A lot of people already want to play Otomo Courtier, and often want to play Otomo Courtier with a fate on it. This card lets you do that in-faction, can participate in military challenges (to get buffed by Honored General or your stronghold), and if you put a fate on it you get an honor for free. Very solid, if undramatic, include.

Benjoewoo – 4/5
She really exists for lion honor decks that come in the future, but gaining honor is nice for allowing more aggressive bids or keeping the honor requirement cards turned on.

I Fight Dragons – 3/5
Ikoma Prodigy is a solid 1 drop, but doesn't make waves. The extra honor gain is nice, but having to invest 2 fate into a 0/2 body is not a great return on immediate value. She helps keep your honor differential on your opponent which is why she will see play out of the core set environment.

Grendel – 3/5
1 for 2 is good value, ability is a nice bonus. Solid Value all day every day.


Matsu Berserker (average score: 4.6)



nyxnyxnyx - 4/5
I'm not sure why this is so much worse than Bayushi Liar but alright. Note that it has a - in political, which gives it a level of immunity against Harpoon effects (Doji Challenger/Hiroue) and swaps (Yunako). Also a Bushi.

Kingsley - 5/5
A serious contender for the best one-cost card in the game; when combined with the stronghold, this threatens province breaks against normal provinces without any cards played if unopposed. That capability is really wild! Great card, will probably stay in decks for a long time.

Benjoewoo – 4/5
The dash political makes me like her less, but 3 military is very strong, especially at 1 fate. In swarm she's a lot of what you need, particularly with the current stronghold option in the core set.

I Fight Dragons – 5/5
It feels odd giving a 5 to a vanilla 1 drop card, but with the stronghold boosting this guy he's a real force in military conflicts and the Lion player basically paid nothing for it. The combos in Lion basically mean this guy is never really a just a 3 military guy for 1, and often 4 or 5 instead.

Grendel – 5/5
Best 1 drop in the game when paired with Lions synergy. Breaks most provinces when attacking alone with the SH.
Steadfast Samurai (average score: 2.2)

nyxnyxnyx - 2/5
Remember when I mentioned more-honor-matters? This is the worst card of the lot. Incredibly difficult requirement to clear, mediocre reward for doing so. Don't play this. I gave it 1 point more than it deserves for the edge case where you're playing a deck that just wants small Bushis and Beiona and For Greater Glory, which is not terrible I guess.

Kingsley - 2/5
I'm not fond of this card. While having a 1/1 that stays in play forever is solid and you can potentially combine that with honor or a positive attachment to get an enduring attacker, having to have five more honor than an opponent is quite difficult.

Benjoewoo – 3/5
This guy is basically a 2/1 on attack, and has the potential to draw fire because he's like having an extra imperial favor if his ability is turned on.

I Fight Dragons – 2/5
I think the way Lion wants to play is to stay just above their opponent in honor such as to not fall behind in terms of card advantage. Unfortunately, to trigger this guys reaction, I find that I generally have to sacrifice too much for it to be worth it. When you consider the average game to be around 5 turns, the only way this guy gets to crazy levels of value is if you see him turn 1 and you reach the 5 honor differential. It's just not worth the effort.

Grendel – 2/5
1 stat isn't very valuable. The ability isn't worth aiming for. I'd rather take Seppun.
Akodo Gunso (average score: 3.6)

nyxnyxnyx - 4/5
It's a neat ability that pretty much means he refills his own dynasty slot. This also works when he's Charge'd in. Pride is a little more tricky. By default it's a double-edged sword, but Lion has plenty of tools to make sure Akodo Gunso wins, especially on MIL, so it shouldn't be too hard to get him to a 4/3 honored stage and avoid being 0/-1.

Kingsley - 3/5
Refilling a dynasty slot is quite strong for a swarmy deck, but aside from that this guy has little to offer IMO, with weak stats for his cost and a keyword that can often be a downside. While I do like this card as a dynasty fixer, I'm never really hyped to see him, and if I have strong plays without playing him I'll often go for those.

Benjoewoo – 4/5
Famous Bazaar that is a guy—old card reference. He'll be useful for some time to come because he's 1 of 2 dynasty acceleration cards for Lion. His stats are not inconsequential and he has pride, so he can become significant militarily and politically when honored. Pride will also likely allow him to fit into Lion honor decks in the event they become viable.

I Fight Dragons – 4/5
Akodo Gunso is a fantastic 2 drop that you almost always want to buy first, as he opens up more options for your dynasty phase. He doesn't have drastically low stats for a 2 drop, either, and if his pride triggers he becomes an amazing force for the Lion player next turn, if they spent a fate on him.

Grendel - 3/5
I don't like his stats. I don't like his cost. I don't like pride. I do like his ability. I often find the best play with him is with 0 fate.
Deathseeker (consensus score: 3)

nyxnyxnyx - 3/5
The most probable use of Deathseeker is as a solo attacker on POL, which puts your opponent in a bit of a bind if they have a character they would really like to protect. 0 Glory is great here, since it prevents dishonor from dropping her from 1 to 0. Being at 1 also means that she loses to anything 2 and above, which presents a strange scenario for the opponent where they sometimes are forced to let her go unopposed, netting a point of dishonor.

Kingsley - 3/5
Deathseeker has a strong ability, but the fact that it only works on offense means you're going to have to lose a challenge - probably your political challenge - and that can be a tough pill to swallow. Works well with Kitsu Spiritcaller. Be careful when attacking solo, as your opponent may bow or Assassinate her to fizzle the challenge and negate her ability.

Benjoewoo – 3/5
This is Lion's only in clan character removal. It's somewhat limited since it's attack only, but because it triggers on losing, your opponent wants you to win but not break his/her province, because beating the deathseeker will likely mean losing a character or fate investment. However, cost wise not super efficient, so unlikely to see play now—more likely to see play in other decks depending on support.

I Fight Dragons – 3/5
Deathseeker is a very unique character that can put your opponent in a rough position. One of my favorite plays is to attack with water using her when my opponent has an important character with no fate they need for a conflict later in the turn, essentially removing that character no matter what they do. She's not always great; but when she works, she works well enough to deserve the deck slot for now.

Grendel – 3/5
Neat little card to send on probing political attacks.
Venerable Historian (average score: 2.8)

nyxnyxnyx - 3/5
Stats are terrible, so you're absolutely hinging on being able to use her Action. Has a - in military, for all the protection that confers. If you run 3 of this you really want to stay just a little ahead of your opponent on honor, which may sometimes be easier said than done.

Kingsley - 2/5
I don't hate this card per se, but the fact that it relies on having more honor than an opponent can force you into weaker bidding decisions, and while a 2 cost -/4 is strong it's by no means overwhelming given all the dishonor out there. Further, the timing of this ability means that it is weaker on offense than defense, since various effects (Crane stronghold, Shoju, Outwit) can disable you before you use it. Since Lion prefers to be aggressive, I think this doesn't make the cut - when you have the honor to boost it it's great, but the question is what other sacrifices you've made to get there. One for the future perhaps?

Benjoewoo – 2/5
This card is for the honor deck that doesn't exist yet. If lion don't get a competitively viable honor deck, this person will not likely see much play.

I Fight Dragons – 4/5
I imagine this card might be one of contention given my interactions with the other reviewers in the past. Venerable Historian is, in my opinion, a fantastic 2 cost character for Lion. As stated before, I tend to play Lion such that I am barely more honorable than my opponent for cards like this and the Obstinate Recruit. If you keeper your honor higher by even 1 point, the Historian threatens a political break in a deck that sometimes struggles to do that or is a key political defender in the match-ups you might need it in.

Grendel – 3/5
Not a very good reason to maintain high honor and the penalties that go along with that. If more cards come along that require high honor, I could see this being very important.
Kitsu Spiritcaller (consensus score: 5/5)

nyxnyxnyx - 5/5
3 for 1/3 is alright, not great. Being POL-slanted is kind of a blessing in Lion, which kind of lacks a little in that department. Normally not a fan of Glory but having 2 Glory here is extremely helpful since you always have the option of bowing out to use her ability if you ever get dishonored. Her ability…is nutty. There's no cost restriction so anyone and everyone is fair game. Charged a Toturi last turn and have him sitting in your discard pile? BAM, Zombie Toturi. Have 2 LPBs and 1 more in your discard pile? BAM, triple LPBs this turn. Have an Honored General? BAM, comes in honored, and then leaves and gives you 1 more honor. The possibilities are endless, and even without that she's a respectable beater on her own. Also a Shugenja for your Shugenja-ing needs.

Kingsley - 5/5
This ability is totally crazy. The lack of a cost restriction means that you may well finding yourself paying three fate for a card that "turns into" a clan champion, and the base stats aren't even that bad if you get hit by Cloud the Mind. While seeing this card early is quite weak, it is so strong later in the game that one has to wonder whether some future interaction will limit this - as it stands it's wildly powerful.

Benjoewoo – 5/5
One of the reasons you never buy Toturi normally, you will play her regardless of deck strategy because recursion is good.

I Fight Dragons – 5/5
Now that we are in the 3 drops, it's time to talk about the cards that make Lion one of, if not THE, top decks right now. Kitsu Spiritcaller is bananas. Read the rest of these reviews, and see how crazy Lion's mid to top range is, then come back here and understand that this card effectively brings any one of those cards into play… as an action… without participating… every turn. Are you running Cloud the Mind yet?

Kitsu Spiritcaller – 5/5
Dirty Recursion. Just dirty. Watch out as Lion gets bigger characters to reanimate.
Lion's Pride Brawler (consensus score: 5/5. Editor's note - multiple reviewers wanted to give this card a 6/5.)

nyxnyxnyx - 5/5
I think its hilarious u kids talking trash about LPB. u wouldnt say this stuff to her irl, shes jacked. not only that but she wears the freshest clothes, eats at the chillest restaurants and hangs out with the hottest dudes. yall are pathetic lol

Seriously, THE best card in the game. Every other card wishes they were Lion's Pride Brawler, I would play 40 of her if I could. Let's take a look. 3-cost to dodge Assassination, check. Bushi AND Courtier traits, check. (a trait combination shared only by Bayushi Shoju, a fooken Champion) 3 for 3/2/1 stats, which is fairly costed, check. Great art, check. SICK ability, check check check. Her ability is essentially one bow every turn, with extremely loose limitations. All you have to do is put her on attack, which you will do every turn, then pick a character with equal or lower MIL that doesn't even have to be participating in the same conflict, and that character is out for the turn. At base 3 she sweeps a TON of useful characters, including champions. With the Lion stronghold she hits almost the entire cast. With any other MIL buffs, you have your pick of the entire cast of characters in the Core set. The funny thing is that it's almost impossible to favorably 'trade' or 'deal with' LPB. You can Cloud her Mind, but you're down a card and a fate and still have to deal with a 3/2. You could buff your MIL to guard against her ability, but then she gets to pick off someone else instead. Or, you could listen to the sage advice of someone from Discord, and commit everyone you have to defending against her conflict. (The author cannot personally recommend this move.) What actually 'counters' LPB… is another LPB. In a Lion mirror getting to attack first is huge, allowing some huge swings off the back of one LPB bowing out the other. Doji Challenger/Yogo Hiroue are also strong contenders with their harpoon effects, allowing them to pull LPB in on defense and 'negate' her ability.

Unlike Doji Challenger, LPB is perfectly capable of abusing people with - for MIL, since the RRG conveniently states that "If a skill value for a dash character is required to resolve a card ability, treat the card as if it had an unmodifiable skill value of 0.", which makes anyone with a - instant food for LPB. I could go on and on but I think it's enough to say that you run 3 LPBs in Lion from now until the end of the game, and smile about it.

Kingsley - 5/5
This is probably the best card in the game right now. Being able to bow at equal strength on a character with mid-high strength and easy access to buffs means that she will usually take one of your opponent's guys out of the game for a turn when she attacks. The only weakness of this card is that it is much worse when going second; I seriously wish she had been printed for Unicorn instead of Lion, as it would be a strong but subtle addition to their "going first" theme (which currently feels very weak to me, but we'll get to that later...)

Benjoewoo – 5/5
You play her. It's hard to say she's not one of the best cards in the game because if you're already winning a conflict, she can bow a character outside of the conflict to increase advantage. Also a bushi and courtier, two of the most powerful traits right now.

I Fight Dragons – 5/5
If Kingsley didn't change it for the article (Editor's note - I did), my actual rating for LPB is a 6/5 because she simply doesn't seem to be costed on the same scale as any other 3 drop in the game. She's got it all: 3 cost to dodge assassinate, good stats, and a great ability that bows anyone of EQUAL (for some reason) or lower military skill whether or not they are in the conflict she's attacking in. This is in the faction with the most military pumps as well, pretty much making LPB bow whoever she darn well pleases when she attacks and it's often your best character sitting at home hoping for a counter-attack. Are you running Cloud the Mind yet?

Grendel – 5/5
Most powerful card in core? Can run away with the game on turn 1 if the first player is Lion. Gives Shoju a run for his money at two fate less.
Matsu Beiona (average score: 3.4)

nyxnyxnyx - 3/5
Her palms are sweaty, knees weak, arms are heavy
There's vomit on her armor already, mom's sashimi
She's nervous, but on the surface she looks calm and ready
To drop bombs, but she keeps on forgettin'
What she wrote down, the whole crowd goes so loud
She opens her mouth, but the words won't come out
She's chokin', how, everybody's jokin' now
The clocks run out, times up, over, blaow!
Snap back to reality, oh there goes LPB

I feel bad for Beiona. It must suck to have to come right after LPB, with similar cost and stats to boot. Getting 2 fate worth of value is amazing, but needing to have 3 *other* Bushi is prohibitively difficult. Not impossible by any means, but no walk in the park either. I like that there are some tricky things you can do with Beiona when the game is sufficiently developed that the opponent will consider your moves, such as having your opponent think that you will play Beiona in the dynasty phase because you have 3 other Bushi and then passing one step early to nab the fate and Charge-ing her in for the bonus 2 fate anyway.

Kingsley - 4/5
It's no LPB, but this ability is very very strong in a swarm deck, which is what Lion is right now - in conjunction with cards like Akodo Gunso and Staging Ground, this can be three for a 3/2/2 with two fate on it, which is an amazing deal. This is also one of few Lion characters that is able to contribute well to both political and military conflicts.

Benjoewoo – 3/5
She's ok now because she has occasional staying power and she has a political stat. She will likely be replaced in the future except in swarm decks.

I Fight Dragons – 4/5
At a glance, Beiona can look like a win-more card; but having 3 bushi in play is not a hard requirement for Lion to meet. She's really amazing with Charge! Or Ikoma Eiji as when she enters play her reaction will trigger and give her fate to stick around. On top of good synergy with Lion as a whole, she's a unique with good stats and that makes her a good card overall.

Grendel – 4/5
Love this gal. She is just pure value and I have won many a games with a decked out Beiona.
Honored General (average score: 4.8)



nyxnyxnyx - 4/5
I don't think he's the most exciting of cards, but he's probably one of the better 4-cost characters and has incredible synergy with Charge, which Lion loves a lot. Auto-honoring is very neat, playing into Lion's plan of staying a little ahead on Honor.

Kingsley - 5/5
One of the strongest four-cost characters in the game, the Honored General is powerful just for stats (with his free honor token he's a 5/3), the honor enables effects like Stand Your Ground, and in large military battles his stat buff will have a huge impact. Keep in mind, though, that his buff only applies to fellow Lions.

Benjoewoo – 5/5
He'll probably be auto-include for a while in all decks, but he'll likely be replaced in elite lion decks if they become viable. Good for swarm, likely good in honor since he comes in honored.

I Fight Dragons – 5/5
One of the 4 cost characters in the upper echelon for its cost bracket. Honored General gets you a 5/3, that gives everyone else an extra military skill, and generally also gives you an honor when he leaves play. The value for 4 here is insane. Just one of these combined with the Stronghold gives Lion the best late game push in the game, Kami help you if they have 2 of these.

Grendel – 5/5
The fact that this isn't the best card in Lions pool is outright crazy.
Ikoma Eiji (average score: 3)



nyxnyxnyx - 3/5
More Zombie shenanigans! Unlike Kitsu Spiritcaller, Ikoma Eiji has the option to select from provinces, and doesn't shuffle the chosen character back to the deck, which means you can infinitely recur the same character if your opponent allows, but he only does 3-cost and below Bushi characters. He also costs 1 fate more for the same 1/3 stats and is Unique, the former being bad and the latter being arguably good for more expensive characters. My main gripe with him is the awkwardness of wanting to go MIL first (for LPB shenanigans) versus wanting to go POL first (to trigger Ikoma Eiji) for bigger MIL presence after. He's a Courtier, which is neat.

Kingsley - 2/5
This might be controversial, but I think this guy is quite weak. The cost for stats is horrible and the high glory will often be a downside here; while this ability is potentially strong it can be easy for opponent's to play around in some board states. I'd rather just pack in more cheap characters to bolster the swarm.

Benjoewoo – 4/5
He'll be amazing in honor decks assuming they become viable. As is, he's basically getting you Beiona and Lion's Pride Brawler, which keeps him above a 3.

I Fight Dragons – 3/5
Eiji is a card that helps shore up Lion's political and also has a nice effect when losing your weak conflict type. The value of the card in a game usually rests on whether I can bring Matsu Beiona into play with him; every other character can usually be played around by your opponent doing their political attack last leaving you with limited use for your new character or no use if you were going first. This costs him a few points in my book, but he's by no means a bad card and he's unique.

Grendel – 3/5
Bad Stats, Great Ability. Always keep an eye on him because sooner or later his ability to cheat 3 cost characters into play goes to 11 and it's already strong with Beiona, LPB, and Spiritcaller.
Akodo Toturi (average score: 4.6)

nyxnyxnyx - 5/5
The military half of the Hotaru-Toturi double-ring team. He's a Bushi, unlike Hotaru who's not a Courtier so he's slightly better. Then you realize you can Charge or Kitsu Spiritcaller him back and realize he's actually a lot more supported than Hotaru is in Crane. Way of the Lion(s) is also busted with Toturi.

Kingsley - 5/5
WARNING: This card has had an unusual ruling made on it that makes it weaker than you might think; if you use this ability after winning a conflict on defense, the attacker gets to target the ring! While Toturi is a military mirror of Hotaru, he's also more powerful thanks to powerful synergy with various effects. Note that Charge! and Kitsu Spiritcaller are so efficient at cheating this guy into play that you may often want to favor that rather than playing him normally.

Benjoewoo – 4/5
The mirror to Hotaru, Toturi has a little more flexibility because lion has multiple ways to play him without paying his normal cost.

I Fight Dragons – 5/5
I recommend reading my review of Doji Hotaru to get a base sense of what Toturi is all about because he's essentially a mirror of her for military. In short: his ability is good, but not quite at the level of other clan champions' abilities. Keen observers will notice that Toturi also received a higher rating than Hotaru and that's because of his synergy with Way of the Lion, Kitsu Spiritcaller, and Charge! where Hotaru lacks the same level of support.

Grendel - 4/5
In and of himself the free ring effect is a strong ability. The myriad of ways to cheat him into play push him into overdrive territory.
Staging Ground (average score: 4.4)

nyxnyxnyx - 4/5
I find this card a little hard to evaluate. Technically, dynasty slots are cards, as long as you have fate to pay for them, so this ability should be really good. The problem is that to cash in on those extra cards, you will need to use the Action in the Dynasty phase, which will almost always result in the 1-fate-pass going to your opponent. This isn't a problem if you were perhaps going second and were already going to pass later, anyway, so that's when Staging is really good. Staging also has very natural synergy with Charge!, letting you threaten with unknown threats, the best kind. That Lion has Ikoma Eiji and is a Keeper (for the Initiate) is just gravy.

Kingsley - 5/5
Best holding in the game bar none. Every other holding has a weird tension where it provides a strong effect but weakens your dynasty draw; this one greatly strengthens your dynasty draw while providing bonus strength to a province to boot! The one downside of this card is that it does mean you'll often be passing second in deployment, allowing your opponent to claim an extra fate, but with a swarmy deck that was likely to happen anyway. Further, you can always wait to trigger it later in order to get potential side benefits with Charge!, Keeper Initiate, other holdings, or Ikoma Eiji.

Benjoewoo – 5/5
Dynasty acceleration is good—giving your province +1 PS is also good. Solid card overall and should see play for some time to come.

I Fight Dragons – 3/5
This is a very solid holding with a ton of flexibility for the Lion player's Dynasty buy, as it effectively gives you an extra card later at the cost of a dynasty slot now. It also helps keep cards face up for the likes of Ikoma Eiji and Charge!, helps cycle for keeper initiates, and makes duping your unique characters easier.

Grendel – 5/5
Fixing Dynasty is a thing.
Vengeful Oathkeeper (consensus score: 3)

nyxnyxnyx - 3/5
Stats of a 1-coster (Tattooed Wanderer), so you essentially get to save 1 fate if you use his reaction to put him into play. The requirement to bring him in isn't the hardest to fulfill, but is a little awkward sometimes since Lion plans to win its own MIL anyway and possibly the MIL defense too, and the opponent could always stall his MIL till the second conflict when he's going second, or even pass. Has great synergy with Captive Audience + FGG and to stretch it further, Matsu Beiona.

Kingsley - 3/5
While quite weak for actual Lion decks, which don't tend to lose that many military challenges, this can be a great import in other factions, and potentially a nasty surprise even in Lion if combined with Captive Audience.

Benjoewoo — 3/5
You shouldn't be losing military conflicts too often with lion outside of the counter attack, and if you are, chances are this guy isn't helping you too much with the political attack. Better as a splash likely in other clans.

I Fight Dragons – 3/5
This card is just okay in Lion, and potentially better as a splash card. I find with Lion that I want to take initiative and push a ring effect/province break through which means that military is often my first conflict type; so by the time this guys reaction would trigger, I've likely already done my military conflict for the turn and he just sort of sits there. I have had him be a nasty surprise though, it would be folly to write off a free conflict character entirely.

Grendel – 3/5
I feel this card is often overlooked but it does have the ability to flip games.
Master of the Spear (consensus score: 3)

nyxnyxnyx - 3/5
I like big conflict characters for the flexibility you get during Dynasty phase (option to pass early), so he gets points just for being a 3-cost conflict char with a semi-decent ability. It's an opponent-chooses ability (which I dislike) and a send-home (which I like less than Bowing), but the former is pretty easy to force if the opponent only has one defender, and the latter is actually pretty decent at making the conflict UO. My one gripe is that it's an Action instead of a Reaction to entering play, which gives your opponent one opportunity to parachute in a cheap conflict character, or use the relevant abilities on the character about to be sent home.

Kingsley - 3/5
This card is quite expensive, but comes with a very powerful ability, albeit an opponent's-choice one. While it won't always be a star player, especially compared to standout conflict characters like Political Rival, this is still quite a nasty surprise and can be huge with For Greater Glory or just extra fate.

Benjoewoo – 3/5
Good closer character to play from hand, but slightly over costed for stats.

I Fight Dragons – 3/5
Master of the Spear received a lot of hate early on for simply being too expensive and too restrictive. Since playing the game a lot over the past few months, I've come around on this card as a solidly average conflict character that gives Lion extra reach if they want it. The addition of role cards has also led to more fate being around for conflict cards due to the seeker bonus or the free characters from keeper initiates.

Grendel – 3/5
This card is way better than people give it credit for. It's not Tattooed Wanderer or Political Rival level of good, but it is playable and in the right situation wins you the game.
Guidance of the Ancestors (average score: 2.6)

nyxnyxnyx - 2/5
Paying 1 for 1-skill is very very bad. The first time you play this you're already in the hole, having paid 1 card and 1 fate just to get a paltry 1-skill. Subsequent activations actually put you further in the hole, considering 1 fate for 1-skill is terrible. Lion also have barely any attachments-matter cards, so its value as an attachment is minimal, barring some kind of anti-Niten Adept tech.

Kingsley - 2/5
This is basically an expensive, inferior version of Dragon's Ancestral attachments, though it does have the upside of being more resilient to attachment control. The problem here is that paying a fate for +1/+1 is pretty bad aside from attachment synergy that doesn't exist in faction. Dragon might consider it, but Dragon already has better attachments that play a similar role. This does benefit from being perhaps the best card in the game for wasting Kisada's ability, though!

Benjoewoo – 2/5
Nice because nothing currently exists to permanently remove it from being played later. But, even with +1/+1, it's a weak boost and the opportunity cost seems fairly high.

I Fight Dragons – 4/5
I initially didn't like this card, as I felt fate was too tight to pay 1 for just +1 for a conflict. Since playing the game more, it's a lot easier to manage my fate expenditures and this card is just great to have in your pocket if you need it and it gets bonus points for turning off Hida Kisada's ability for free, just for sitting in your discard pile.

Grendel – 3/5
Trades the cost of a card for the cost of a fate. Easy to overlook, easier to overvalue.
Honored Blade (average score: 2.4)



nyxnyxnyx - 3/5
Essentially a 1-fate 'upgrade' to the Fine Katana that gives you the honor reaction. Turn 1, assuming you win the conflict, you're a little down since 1 fate is probably costlier than an honor. Turn 2 you're still probably a little down. (2 honor = 1 card and it's arguable whether 1 fate or 1 card is better) Still gets 3/5 for playing into Lion's more-honor-matters strategy and being a Fine Katana replica, which is just fine.

Kingsley - 2/5
A severely downgraded Fine Katana. Costing one fate is much worse than costing no fate, and the honor benefit usually isn't very important in this game. It's not unplayable, especially on someone who will be sticking around for a while, but it's far from exciting. Might prove better later on?

Benjoewoo – 2/5
I'm unsure what deck this could go in, but because it's still relatively normal metrics for attachment based force buff, it's not a 1/5

I Fight Dragons – 3/5
A little worse than the Ancestral attachments as you are paying the same cost for the same stats, but the ability is not always as useful as Ancestral. If a true honor running deck becomes a thing in the meta, then this card will definitely be a part of it.

Grendel – 2/5
Not good enough in and of itself, and there are not enough honor effects to make running this worthwhile.


Sashimono (average score: 3.4)

nyxnyxnyx - 2/5
With the amount of attachment hate available and maindecked, I generally dislike 2-fate attachments. Sashimono is kind of a reusable stand/don't bow effect that comes in attachment form, which makes it immune to event-cancels but exposes it to another kind of hate. Also only works on Bushi. In the current environment I don't think Sashimono is worth playing in Lion, considering the blowout that happens every time this gets Let Go or Calling in Favors-ed. For other clans that are able to get extra value out of attachments or have enough great attachments to overload the hate, it might just be worth looking at.

Kingsley - 3/5
This effect is extremely powerful, but it's also printed on a two-fate attachment in an environment full of attachment control.

Benjoewoo – 3/5
This attachment is game winning if it goes off for you. But, with let go and calling in favors so prevalent, its utility is fairly low at the moment in core only.

I Fight Dragons – 5/5
I've said before that the prevalence of attachment hate makes playing expensive attachments risky. Well… Sashimono is worth the risk. This card is absolutely bonkers good when played on a mid-high range character, allowing you to usually use them in at least 2 but sometimes 3 conflicts a turn and that's game winning-ly good.

Grendel – 4/5
I don't run it. I don't play decks with enough attachments that have the density to keep it on the table. But if you can keep it on the table it's a game winner as it's effect can generate a ton of value.


Ready for Battle (average score: 4.8)



nyxnyxnyx - 4/5
A rather niche anti-bow card that has a lot of targets in the current environment. LPB, For Shame! In almost every deck, Water ring in some games, Crane SH, Niten Adept, the list goes on. Not the most exciting of cards but it does its job.

Kingsley - 5/5
Bow is the best form of control that's widely available right now, so this counters all kinds of nasty effects. One influence means that any deck splashing Lion probably wants to throw two or three of these in, as they are cheap and effective counters to some of the most impactful effects in the game.

Benjoewoo – 5/5
This card is always relevant because Ring of Water exists, and will get better as clans play more bow effects. You're probably splashing lion primarily for this.

I Fight Dragons – 5/5
There will always be a bow effect in the game thanks to the water ring, so this card is never truly dead. Some match-ups it will do less than others, but bow is such a powerful effect that I see no reason not to run this card in order to prevent it from destroying your turn.

Grendel – 5/5
Lion rides or dies on the pressure it puts on an opponent. Being immune to bow is great tech. Baiting your opponent into water rings is next level.
Stand Your Ground (average score: 2.8)

nyxnyxnyx - 2/5
It's kind of like Good Omen, but with a different requirement, and slightly worse (loss of Honor status). If target-discard that worked on Honored characters was more common, this would have perhaps seen play. As it is, being Honored actually confers immunity to stuff like I Can Swim and Noble Sacrifice, so Stand Your Ground is almost always just going to only protect from the tax man in the Fate phase, which Good Omen likely does better.

Kingsley - 3/5
This card is quite strong, but difficult to enable. Since many kill effects require the target to be dishonored, this is most playable as a way to keep your guy in play once out of fate. If you can honor a cheap character, this also makes a fantastic Assassination counter - the problem being that honor effects are usually better reserved for bigger targets. Still a strong card for the future though, and quite good with Honored General and Venerable Historian.

Benjoewoo – 3/5
This is good for clans that can honor their characters often. Lion can do that, but funnily it's probably just as efficient in Crane.

I Fight Dragons – 3/5
This card is a pocket fate if you have an honored character. Luckily, Lion have a bunch of characters this tends to work well with: Honored General, Venerable Historian, and Akodo Gunso all honor themselves; and if you have this card in hand, you can typically push for a fire ring to keep a key character in play for another turn. Solid, but perhaps won't be in decks for much longer past the core set.

Grendel - 3/5
I strongly recommend people trying this out in Crane. If Lion gets more ways to honor good characters this becomes a mainstay in Lion.
Way of the Lion (consensus score: 5)

nyxnyxnyx - 5/5
Did you know that Lion has no characters with base 4 MIL? You almost always never want to play this for +1 MIL, so typically this is a Banzai without kicker for +2, or a free Banzai for +3. If you're patient and wait for Toturi, or line multiple of these up, you start to break the mathematics of the card a little. The latest rulings change say that Way stacks multiplicatively, meaning you play 2 for 4x, and 3 for 8x. Note that being dishonored doesn't affect the +bonus of Way, since it calculates off the base value of the card. Easy 3-of for a long time, up until we reach the point where somehow conflict skill doesn't matter, which isn't impossible considering the direction Netrunner went with ICE strength barely mattering. But I digress.

Kingsley - 5/5
Another contender for best Way Of card. On Lion's myriad three-strength military characters, this is in between the two forms of Banzai, but it has much higher upside with Akodo Toturi (six strength for zero fate?) and when played in multiples, as two copies of this will quadruple someone's base skill.

Benjoewoo – 5/5
Probably the strongest way in a vacuum because it can turn Toturi into 48 military force.

I Fight Dragons – 5/5
This card is Banzai! number 4-6. I see a lot of people playing this in lieu of Banzai! which I feel is a mistake. Having both in your deck means you can threaten a military break twice as often and when push comes to shove, this is a military pump your have over your opponent meaning you will win even the most aggressive military battles more often than not. Fantastic card.

Grendel – 5/5
Can turn almost any Lion 3 mil character into a face crusher. Probably why we don't have a character with a mil higher then 3 outside of Toturi.
For Greater Glory (average score: 3.6)

nyxnyxnyx - 4/5
I think usually you're happy to play this with 2 characters (trades 1 card and 1 fate for 2 post-hoc fate), and 3 and above is pretty busted. Given the nature of Lion's SH, it's not hard to line the two up and make it happen. Has extra synergy with Charge! and Ikoma Eiji. (but not Spiritcaller!)

Kingsley - 4/5
This can be a blowout card, but is hard to achieve and can be somewhat telegraphed. Further, be mindful that this may encourage you to overcommit. That said, the potential benefit to be achieved is huge here, so it's still well worth it to include - just be careful!

Benjoewoo – 3/5
This will often be a win more card, but in swarm is less so since fate investment is primarily in getting more bodies than longer lasting ones. Can easily swing games, but is weaker because it doesn't proactively help you win fights or the game, but help increases board advantage.

I Fight Dragons – 4/5
For Greater Glory is a phenomenal card as it keeps your pressure up for multiple turns if you are breaking provinces (which you are, because you are Lion with a million military pumps). I will play this even if it only hits 1 character if that character is impactful enough to keep around.

Grendel – 3/5
When this card clicks its game turning, when it doesn't it's just clogging your hand. I actually don't like running the card right now, but I respect the blow out potential.
Strength in Numbers (average score: 3.6)

nyxnyxnyx - 2/5
I really dislike this. It's not even a strict upgrade to Rout, which is a neutral option. Sending home is also usually worse than bowing, which makes this compare rather poorly to Mirumoto's Fury, a kind-of-similar glory-comparing event that works on defense instead. Will also bait you into overcommitting on the offense just to trigger a very suboptimal card.

Kingsley - 4/5
An improved Rout/Outwit, the low glory values on most characters mean that even one or two attackers often enable this ability against more or less anything except a Clan Champion, and a proper swarm can send anyone home. Great game ender, but be careful about using it too early in the turn if the result you get isn't crushing, as send home effects do suffer from allowing the targeted character to stay active in later conflicts.

Benjoewoo – 4/5
This is usually going to be better than outwit/rout, and will often hit everyone with ease except Phoenix, particularly in Lion.

I Fight Dragons – 4/5
Move home is still one of the most powerful effects in the game because there is very few ways to deal with it unless you are splashing Unicorn or happen to have a Favorable Ground face-up in a province. Strength in Numbers easily hits almost any character in the game and late game basically hits anybody. Yet another piece in the cog that makes Lion's final push so utterly terrifying.

Grendel – 4/5
The easier to fulfill requirements push this up a notch compared to Rout and Outwit.
NuFenix and macdaddy123d4 like this
Article: Legend of the Five Rings Review: Lion Clan